SLU's knowledge bank
Hormonal changes in the peripartum period of the bitch
Last changed: 17 November 2020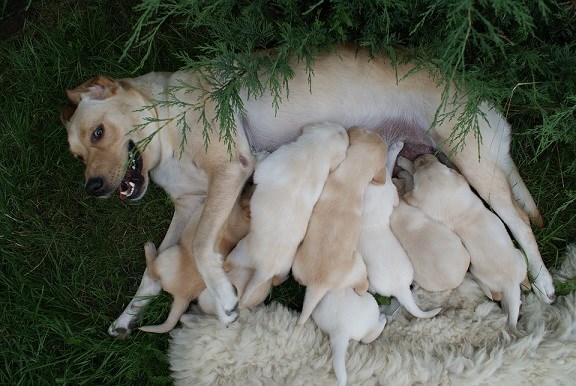 The aim of the work was to describe the profile of steroid hormones in the peripartum period of the bitch. Twenty-five healthy pregnant bitches presented for pregnancy monitoring and parturition assistance were included in the study.
Link to the publikation
https://doi.org/10.1016/j.domaniend.2020.106558
Reference
C. Milani, A. Rota, U. Olsson, A. Paganotto, B.S. Holst. Serum concentration of mineralocorticoids, glucocorticoids, and sex steroids in peripartum bitches.
Domestic Animal Endocrinology, Volume 74, 2021.
---
Contact
Bodil Ström Holst
Senior Lecturer at the Department of Clinical Sciences; Division of Reproduction

Telephone: 018-671608
E-mail: bodil.strom-holst@slu.se