Agricultural monitoring catchments
Last changed: 01 November 2017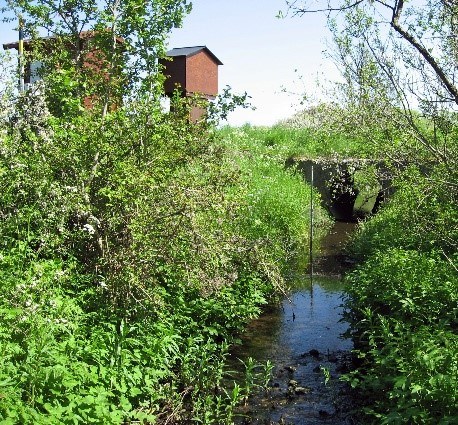 Agricultural impact on water quality in stream water and groundwater as well as load of nitrogen, phosphorus and pesticides is monitored in a long-time perspective in small catchments dominated by arable land.
Eight agricultural catchments are monitored with the aim to follow how agriculture responds to changes in the surrounding society and in climate, and how that influences water quality. Altogether the catchments (in size 2 to 33 km2) represent various combinations of soil, climate, crops and animal husbandry.
Monitoring is intensive and consists of continuous water flow measurements, analysis of water from flow proportional sampling and analysis of groundwater. Soil characteristics were monitored in the first decade of 2000. The farmers are interviewed annually on crops grown, fertilization and soil cultivation on each field. In four of the catchments monitoring of pesticides is included. The farmers give their information voluntary and are not impacted in choice of agricultural management strategies.
The monitoring catchments are included in the Swedish environmental program and run by the Department of soil and environment on behalf of the Swedish environmental protection agency. Pesticides are monitored within another sub-program run by the Department of aquatic sciences and assessment. Data are free to use except for the exact location of the sampling areas. For research and statistics where data is aggregated into a coarse spatial distribution, the coordinates can be achieved after agreement.
Contact
---
Contact
---
Links