Lönnstorp Research Station
Last changed: 01 March 2021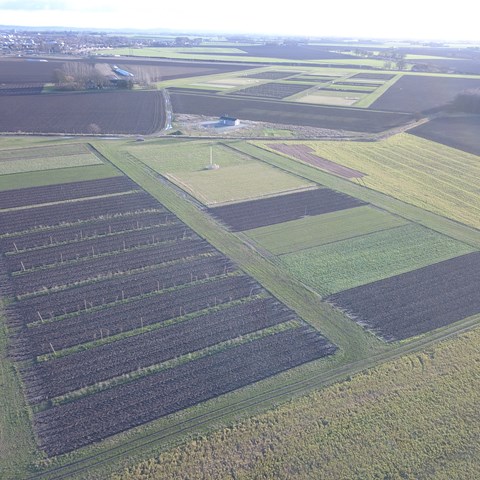 Lönnstorps research station is located in the south-west of Skåne and was established in 1969.
The station has a subject focus on cropping system dynamics and provides research opportunities in ecology, environmental science and agroecology. The station consists of a conventionally farmed area of 60 ha at the station, and an area of 18 ha converted to certificate organic farming in 1993 (certified by KRAV) at the Alnarp campus. The station holds machinery sheds, offices, sampling equipment and storage, workshop, diverse farm machinery, an established lysimetric facility and an automatic weather station. The station hosts both short- and long-term field experiments addressing e.g. different cropping systems, reduced tillage, bioenergy crops, greenhouse gas emissions and biogeochemical processes in agroecosystems. The aim of the station is to provide researchers in agriculture and ecology the possibility to conduct experiments in southern Sweden agroecosystems.
Lönnstorp research station is a member of the national research infrastructure Swedish Infrastructure for Ecosystem Science (SITES) and is accessible for researcher within SLU, researchers at other universities both within and outside of Sweden, and other external users such as organizations and private companies. As one of the SITES field infrastructure, SAFE (SITES Agroecological Field Experiment) was established in 2016 in 14.2 ha at the reseach station. SAFE is a long term field experiment conformed by four agricultural systems: a reference (conventional) cropping system, an organic cropping system, an agroecological intensification cropping system and a perennial cereal cropping system, replicated four times. Continuos plant, soil and spectral monitoring is carried out in this infrastructure. Collaborations are welcome and it is possible also to establish smaller experiments within SAFE.
---
Contact
---
Links