Workshops and webinars
Last changed: 27 June 2022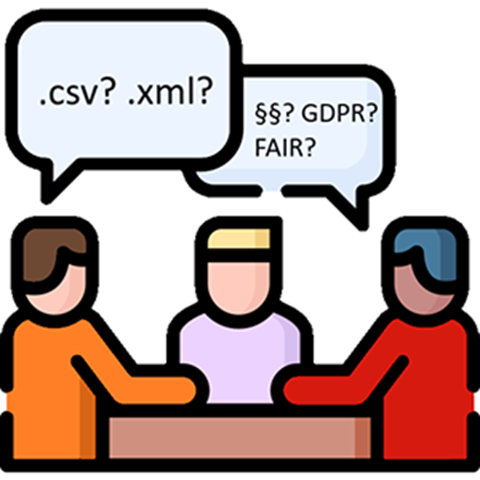 Data Management Support (DMS) arranges webinars and workshops, as well as gives lectures and presentations. Some of the webinars have been recorded and can be watched online.
Upcoming webinars
Dates and more information for each webinar will be published here and in our calendar closer to the event.
September: Data management – what is it and why should I be doing it?

October:

The principle of public access to official documents (Offentlighetsprincipen och allmänna handlingar) – what follows from working at a Swedish university?

November:

Research data and Swedish law (GDPR and immaterial rights)

December:

Get started with your data management plan
December: Kom igång med din datahanteringsplan
Interested in a webinar, workshop, etc?
Read more about the support we offer, contact us, or book a data date.
Recordings and documentation from previous events
Webinar: Get started with your data management plan
---
Contact