Publish research data at SLU
Last changed: 17 November 2017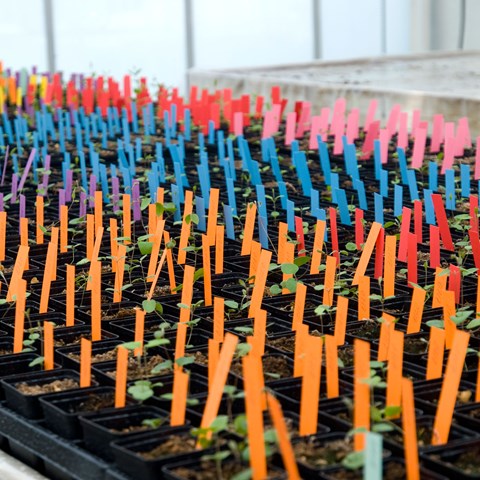 A long-term solution for storage and accessibility is necessary in order to re-use research data in the future. An increasing number of research funders and decision makers mandate safe and public storage of data.
What is research data?
Research data is a complex and heterogeneous concept when it comes to creation, content and file formats. It can be collected or created in many different ways and for different purposes. In order for it to be useful to others it needs to be processed and stored in an adequate way.
Data Management Plan (DMP)
Ideally a plan for handling data should be in place at the start of every project. More and more research funders mandate inclusion of a so called Data Management Plan as part of a funding application. A DMP should contain information on the expected type of data to be generated by the project, how data will be stored and preserved and how it will be made available to others when the project has ended.
SLU is a government agency and has a special responsibility to preserve all its research data long-term.
Why should I make my data available?
There are many good reasons to make research data openly available.
Publishers' rules. Some publishers, e.g. PLoS, stipulate that the underlying data of your published article shall be made openly available.
Impact. Openly available data can be re-used and cited by other scholars both within and outside your field of research.
Preventing resource waste. If basic data or negative data is made available, other scholars will often not have to repeat the same experiments or measurements.
Preservation. Your published data is safely preserved, for others as well as for yourself - in case you need to return to it in your future research.
Democracy and transparency. Publically financed research results should be made available for the citizens. Access to the original data is of vital importance to check and validate conclusions.
Where can I make my data available?
SLU is currently working on Tilda, a system for publishing and electronically archiving SLU data from research and environmental monitoring and assessment. Tilda is scheduled for launch in the autumn of 2018.
Until Tilda is in place, researchers at SLU can publish their data in other archives. Some funders or publishers mandate the use of a specific archive, but there are many mostly subject specific archives available. They will archive and publish data for a fee. Archives of interest to SLU scholars include Dryad, Zenodo and Figshare.
---
Contact
---

Page editor: bib-webbredaktionen@slu.se