Drop-in - search, write, cite
Last changed: 21 October 2019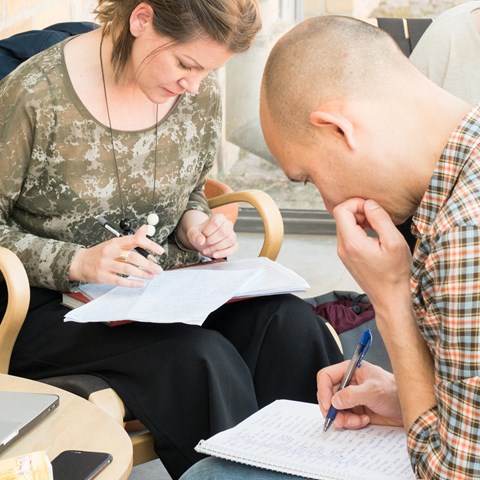 At the library drop-in we can help you during term-time with search questions, writing assignments and oral presentations. On this page you will find information about times and places.
Drop-in is offered in Alnarp, Umeå and Uppsala during term-time. Drop by with your questions, big or small, about for example:
Searching for literature and evaluate your sources
Reference management and plagiarism
Academic language, structure and disposition
The writing process and study technique
Reference management programs, e.g. Endnote and Zotero
Time and place
Drop-in is generally open during term-time, according to the schedule below. Local irregularities might occur, please contact the library to confirm that drop-in is open on a specific day.
Alnarp
Wednesdays 13:00–15:00 in group room Betula, above the library.
Umeå
Thursdays 13.00 - 14.30 in the Study Workshop, Umeå University Library. See the Study Workshop website for more information:
Uppsala
Wednesdays 13:00–15:00 outside the computer rooms at the library.
---
Contact

Page editor: bib-webbredaktionen@slu.se