Data content
Swedish LifeWatch is a national e-infrastructure for integration and analysis of biodiversity data. The infrastructure enables access to major Swedish data providers from biodiversity, observatories and natural history collections.

Databases connected to the Swedish LifeWatch infrastructure are:
Artportalen (Swedish Species Observation Service) is an Internet-based, freely accessible reporting system and data repository for species observations. The system handles reports of geo-referenced species observations of all major organism groups from all environments, including terrestrial, freshwater and marine habitats.
Data derives from citizen science, research, governmental monitoring and conservation administration. The database is administered by the Swedish Species Information Centre (ArtDatabanken) at SLU.
Swedish Ocean Archive (SHARK), contains marine environmental monitoring data from the seas surrounding Sweden. Data from SHARK includes marine benthic fauna, marine benthic vegetation, plankton, and seal observations.
SHARK is administered by SMHI (Swedish Meteorological and Hydrological Institute).
Environmental data MVM contains fresh water and benthic species observation data. Administered by SLU.
Observation Database of Redlisted Species
Observation Database of Redlisted Species is a non-public database used mainly for conservation planning. Access to data requires permission. Administered by the Swedish Species Information Centre at SLU.
Entomological Collections (DINA) contains data on Swedish natural history collections. The system is administered by the Swedish Museum of Natural History, but is used by most natural history museums in the country. The content is continually expanded as new objects are recorded and more collections are added.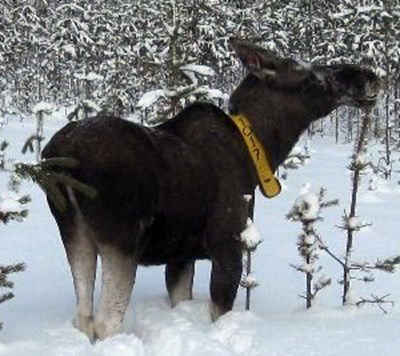 Wireless Remote Animal Monitoring (WRAM) is a database for biotelemetry sensor data from fish and wildlife and provides aggregated data on moose (Alces alces) to Swedish LifeWatch. The data initiates from different moose projects with GPS-collared moose in Sweden. During the initial phase, in total data from 596 individuals covering a total time period between 2003 and 2015 is publically available. The WRAM e-infrastructure is Administered by UC-WRAM at SLU.
The database for coastal fish (KUL) with data from fishing with net and fyke net provides quality assured catch data of coastal fish. The base also store information such as individual gender, length, weight and age. The database complements the internal database FiRRe, which stores data collected since the 1960s. Continuous work is done to transfer older data to the database KUL. The database is in Swedish. Administered by Department of Aquatic Resources, Institute of Coastal Research, SLU.
The Database for electrofishing in streams (SERS) contains data from experimental fishing with electricity in Swedish rivers and streams. Administered by the department of Aquatic Resources, SLU.
The National Register of Survey test-fishing (NORS) contains data from netfishing in Swedish lakes. Administered by the department of Aquatic Resources, SLU.
Swedish Bird Ringing Centre is a database with information about ringed birds in Sweden from 1911 and onwards. About one third of the data has been digitalised so far. The database does not provide information about recoveries. Swedish LifeWatch provides all georeferenced records from this data provider which relates to taxa in the Swedish Taxonomic Database (Dyntaxa) and that represents observations made in Sweden. The records are obtained via the web service at GBIF.org.
This data set contains observations of dead or alive harbor porpoises made by the public mostly around the Swedish coast. A few observations are from Norwegian, Danish and Finish waters. Each observation of harbor porpoise is verified at the Swedish Museum of Natural History before it is approved and published on the web.
Sweden's Virtual Herbarium is a joint search page for Sweden's six largest herbaria: Lund, Göteborg, Stockholm, Uppsala, Umeå. and Oskarshamn. The project started in 2006 and the main purpose with the collaboration is to digitize and make data accessible. The search page includes 4.2 million specimens and 100,000 images. Species prioritized are algae, fungi, lichen and moss, but vascular plats are also digitized.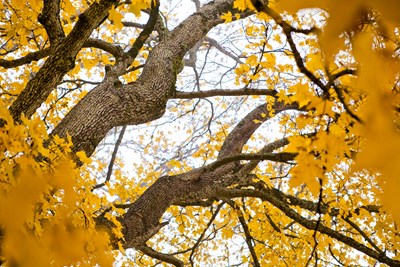 The Tree Gateway is a web-based database for collecting reports on veteran trees and other trees worthy of protection. Especially old trees, giant trees, hollow trees and pollards are of interest. The information is based on citizen science as well as work done by institutions and authorities, and open to anyone who wishes to contribute their observations.
The gateway is an independent site for collecting data about large freshwater clams in Sweden. Threatened and rare species are of special interest but information on more common clams is also important. The gateway can also be used for monitoring the clams and their environment.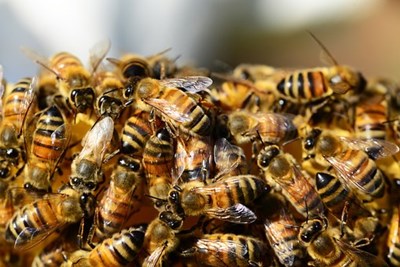 The Swedish Malaise Trap Project (SMTP), funded by the Swedish Species Information Centre (ArtDatabanken), is a Station Linnés owned project. It aims to provide species determinations for all the 80 million insect specimens obtained from Malaise traps sampling at a wide range of landscapes and habitats.
Dyntaxa the official Swedish taxon concept database and provides the taxonomic backbone of Swedish LifeWatch. Dyntaxa can also be publicly accessed from the website www.dyntaxa.se
Loading…