Material to download
Last changed: 02 June 2023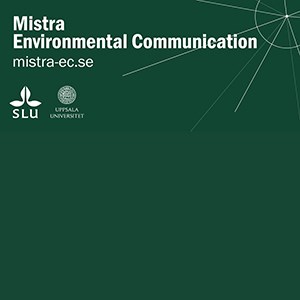 Here our partners in Mistra EC find graphic profile, templates and other things you can use working within Mistra EC.
Graphic profile
Word template
Power Point template
Environmental Communication Days pp template.potx
Programme Meeting pp template.potx
Others
Acknowledgements in publications
'This work has been supported by Mistra, the Swedish Foundation for Strategic Environmental Research, through the research programme Mistra Environmental Communication.'
You can replace 'work' by 'research' and 'supported' by 'funded', whatever fits better.
Please contact maria.arpe@slu.se if you have questions or suggestions for more material that should be available.
---
Contact