Board members of Mistra Environmental Communication
Last changed: 01 June 2023
Read about the Mistra Environmental Communication programme's board members here.
Berit Oscarsson
Swedish Environmental Protection Agency. Chair
Since 2010, Berit Oscarsson has been working as communications manager at the Swedish Environmental Protection Agency (SEPA) with overall responsibility for internal and external communication. She is a member of the authority's management group and has since 2012 been board member of the Keep Sweden Tidy Foundation.
In her work at the SEPA, she leads a department with some 30 employees who support the entire authority's activities in using communication as a tool to achieve Sweden's environmental goals. The Swedish Environmental Protection Agency's mission is to run and coordinate the work for a good living environment together with others.
Berit has a university degree in Information from Växjö University (1987), is a certified board member from the Swedish Academy of Board Directors (2013) and has recently completed the Digital Transformation program for leaders at the School of Economics. She has worked as communications manager since 1992 – previously at Södersjukhuset, the Swedish Road Administration and Huddinge Municipality.
Marie Grusell
University of Gothenburg
Marie Grusell is Senior Lecturer at Journalism Media and Communication JMG at University of Gothenburg and Associate Professor in Media and Communication Studies at the research centre DEMICOM at Mid Sweden University.
Marie's research areas include Advertising and public opinion, Strategic Political Communication and Digital Media. She got her PhD in 2008 with the thesis Advertising - an uninvited guest? The public's perceptions of advertising in morning paper and television. In 2018 and 2019, Marie was co-editor of the popular science publications Snabbtänkt and Euroflections.
Ylva Hillbur
Swedish University of Agricultural Sciences
Ylva Hillbur is since 2017 Pro vice-chancellor with responsibility for international relations and Agenda 2030 at SLU. From 2012 to 2017 she held the position of Deputy Director General, research for development, at the International Institute of Tropical Agriculture, IITA. As one of the CGIAR institutes, IITA has its headquarters in Nigeria and implements its research for the development agenda through stations in 18 countries across sub-Saharan Africa. Prior to joining IITA, Hillbur worked for almost 20 years at SLU, where her research on insect chemical ecology was focused primarily on applications in environmentally sustainable plant protection. During 2006-2012 she was heading the Department of Plant protection biology at SLU. She obtained her PhD at SLU in 2001 and was appointed associate professor in 2012. Ylva has also been appointed adjunct associate professor at Addis Ababa University, Ethiopia. She has been member of several boards, including the Governing council of the International Centre of Insect Physiology and Ecology, icipe, and the Nordic university network NOVA.
Eva Lövbrand
Linköping university
Eva Lövbrand is an associate professor in environmental change at Linköping University.
Eva's research is focused on the knowledge politics of the environment where she explores how ideas, knowledge claims and expert practices are mobilized, legitimated and enacted in global environmental politics and governance. The knowledge politics of climate change serve as her primary empirical arena. She examine the systems of thought and every-day knowledge practices that inform how climate change is governed internationally, transnationally and in our every-day lives.
In recent years Eva has taken a particular interest in the Anthropocene concept and how it is reconfiguring green political thinking and practice.
Sturle Simonsen
Royal Institute of Technology
Sturle Hauge Simonsen is head of communications at the School of Electrical and Computer Engineering (EECS), at KTH. He has many years of experience in research communication.
Sturle is educated in communication at Brunel University, England, as well as in intercultural communication and international relations at the University of Lugano in Switzerland and the London School of Economics. He is originally from Norway and has previously worked as a communicator for the Norwegian School of Sport.
Until 2022 Sturle Hauge Simonsen was responsible for communications at Stockholm Resilience Center (SRC) at Stockholm University.
Annika Sjöberg
Gullers grupp
Annika Sjöberg has been a communications consultant since 1990, and today is a senior partner at the Gullers Group communications agency, working primarily with assignments relating to communication analysis, advice and measurement. She has been the chair of the industry organization for Swedish PR and communications companies, PRECIS. Through that assignment, she also sits on the board of the international public relations organization ICCO. Until 2019, she was a member of the Swedish National Heritage Board's advisory council. Annika has participated in the government's education 'Board Power', an initiative to get more women into boards. Within this framework, she participated in the Swedish Academy of Board Directors' training course for board members.
Annika is a trained communicator from Växjö University, with studies in journalism, marketing and communication in the US.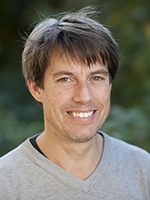 Johannes Stripple
Lund University
Johannes Stripple is Associate Professor at the Department of Political Science of Lund University. His research focuses on environmental and climate policy and he studies several different aspects of how society handles the climate challenge.
Johannes' research concerns the politics of climate change and its governance through a range of sites, from the UN to forests, the urban, the arts and the everyday; from the insurance industry and carbon markets to the petroplastics complex. Stripple has recently focused on how we narrate and imagine a warming world and transitions to a post-fossil society.
Former board member
Alf Hornborg
Lund university
Alf Hornborg has since 1993 been professor of Human Ecology at Lund University. He earned his PhD in Cultural Anthropology at Uppsala University in 1986. Alf's main research interest is cultural and political aspects of the relationship between people and the environment, especially with regard to how the human concepts of economics and technology are shaped by global processes. His books include The Power of the Machine (2001), Global Ecology and Unequal Exchange (2011), Global Magic (2016) and Nature, Society, and Justice in the Anthropocene (2019). In Swedish he has published the Myth of the Machine (2010) and The Zero Sum Game (2015).
At the Human Ecology unit in Lund, Alf has founded an international Master's Program in Human Ecology – Culture, Power, and Sustainability (CPS). The education explicitly aims to develop the students' ability to communicate about sustainability issues.
---
Contact
---
Links