To be announced, Uppsala, Ultuna
Workshop: Microplastics and their role in the use of sludge on land
seminars, workshops |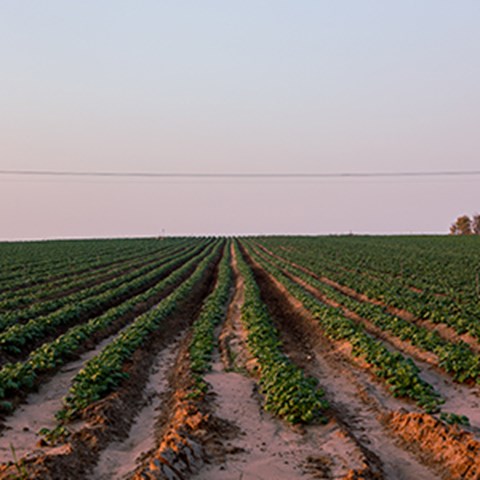 Is wastewater sludge an important contributor of microplastics in agricultural soils? Are plastics harmful to our soils? Welcome to a workshop on the role of plastics when managing sludge reuse on land. We gather actors from the industry, public service, quality certification organisations and academia to discover advances in this discussion and identify knowledge gaps to work with in the coming years.
When? 24 November, 10.00 – 16.00 (registration from 09.30)
Where? Uppsala, Campus Ultuna
Register: Registration opens after the summer
Note: We will also arrange for participation via videolink (zoom)
Wastewater treatment sludge in bio-based societies
Using wastewater treatment plant sludge on agricultural soils is an ideal way of closing nutrient cycles and returning carbon to soils. Sludge reuse thus features high on the agenda of countries seeking to become bio-based societies. However, several contaminants such as microplastics from sludge may contaminate agricultural soils and end up in our food chain. The Swedish government has even considered banning the use of sludge on land all together.
Since the information is limited or conflicted on how hazardous plastics are to soil biota and how plastics behave in soils, it is currently unclear what importance microplastics in sludge should have considering restrictions or bans on using sludge to fertilize agricultural land.
Furthering discussions
The Department of Soil and Environment is currently running FORMAS and EJP SOIL funded projects on the fate of microplastics in agricultural soils. During this workshop, we aim to report our project results, share knowledge and discuss ways forward.
We will be joined by both national and international speakers who will present the most recent insights in microplastic measurement, hazards, and fate in soils. By involving these speakers with actors from industry, public service and certification organisations, we aim to spur fruitful discussions to bring clarity on the issue and identify where research should do better to fill relevant knowledge gaps.
Preliminary program
The proposed presentation titles are still subject to change.
09.30 – 10.00
Registration and Coffee
10.00 – 10.20
Welcome and introduction
Geert Cornelis, researcher at SLU
10.20 – 10.50
Current state of sludge use on land in agricultural soils in Sweden and quality certification
A speaker from Hushållningssällskåpet has been solicited.

10.50 – 11.20
Distribution and fate of microplastics at WWTPs
Susanne Tumlin, development engineer at Gryaab AB

11.20 – 11.50
State-of-the-art of plastic measurements in agricultural soils: sample preparation and micro-FTIR measurements
Nanna Dyg Rathje Klemmensen, PhD Student at Aalborg University (DK)
11.50 – 13.00
Lunch
13.00 – 13.30
Results of FORMAS project on the measurement and fate of plastics in long term field trials at Lanna research station
Wiebke Mareile Heinze, PhD student at SLU

13.30 – 14.00
Fate and effects of microplastics as observed during soil mesocosm tests
Dr. Elma Lahive, researcher at the Centre of Ecology and Hydrology (CEH, UK)

14.00 – 14.30
From source to transport to impacts: how plastic pollution affects soils
Prof. Dr. Denise Mitrano, associate professor at the Eidgenössische Technische Hochschule Zürich (ETH, CH)

14.30 – 14.45
Coffee
14.45 - 15.30
Breakout sessions: Identifying knowledge gaps in microplastic research hampering efficient regulation of sludge on land

15.30 – 15.50
Conclusions based on group discussions
15.50 – 16.00
Closing remarks
Geert Cornelis, researcher at SLU
Facts
Time: 2022-11-24 09:30
City: Uppsala, Ultuna
Location: To be announced
Last signup date: 17 November 2022

---
Contact