SLU Alumni
As an alumnus, you are an important ambassador for SLU and your programme of study. SLU's alumni network gives you the possibility to stay connected with your former classmates and SLU, as well as expanding your professional and social network.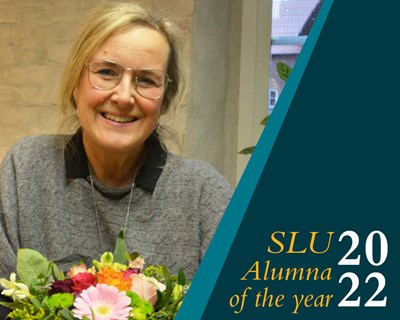 Annika Bergman is awarded 2022 SLU Alumna of the year
Annika Bergman received her Higher Education Diploma in Agricultural and Rural Management (Lantmästare) from SLU in 1992. Today, Annika is Managing Director at Hushållningssällskapet Halland, with a strong driving force for the green industries. She receives this award as she, by sharing her solid experience of business management and development, has raised leadership issues for the joy and benefit of many.
Loading…