As an alumnus, you are an important ambassador for SLU and your programme of study. SLU's alumni network gives you the possibility to stay connected with your former classmates and SLU, as well as expanding your professional and social network.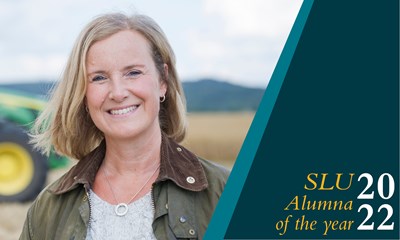 Award ceremony and lecture
On 14 September the SLU Alumna of the year, Annika Bergman, received her award and held a lecture.
The programme was held in the assembly hall in Alnarpsgården on Campus Alnarp. It was also available via a live stream.
The programme was held in Swedish. Subtitles for the recording will be posted shortly.
Loading…