Chinhoyi University and online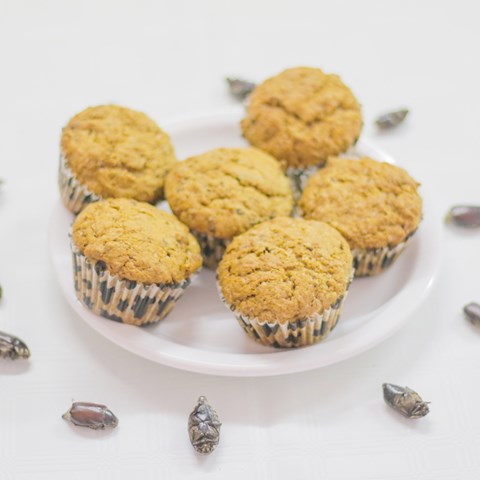 Save the date! AgriFoSe2030 in collaboration with Chinhoyi University of Technology, Zimbabwe, invites you to the launch of the second edition of the edible insect's cookbook.
The event will be held in Chinhoyi University on 26 October 2023 and promises to provide an exciting array of insect dishes and their nutritional value.
AgriFoSe2030 invites all interested researchers, policy makers, media and the public to be part of this event to gain inspiration on new and dynamic ways of harvesting, processing and preparing edible insects for safe consumption. The cookbook complements existing efforts to shape the dialogue on the contributions of edible insects towards the attainment of sustainable food systems.
The event will be hosted by Chinhoyi University on-sight in Zimbabwe, but also live-streamed on Youtube, so don't miss the chance to be a part of this inspiring event on how to use insects as a new source of protein to your meals.
Link to the live stream:
https://www.youtube.com/live/woYlLfSNteE?feature=shared
AgriFoSe2030 Book launch programme.pdf
Note! Time for livestream: 10.00am - 12.30pm
The first edition of the cookbook is available here https://www.slu.se/en/collaboration/international/slu-global/agrifose/all-news/cookbook-launch-is/
Facts
Time: 2023-10-26
City: Chinhoyi University and online

---
Contact
Selorm Kobla Kugbega, Dr
Acting Communications lead AgriFoSe2030
SEI, Stockholm Environment Instittue
Phone: +46 (0)73- 27 04 306
E-mail: selorm.kugbega@sei.org