CV page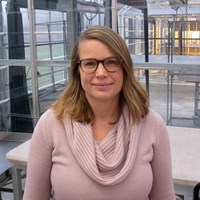 I am a lecturer and PhD student in Horticultural Science especially Business Administration at the Swedish University of Agricultural Sciences, the Department of Biosystems and Technology in Alnarp, Sweden. My PhD project involves adoption of knowledge and innovations in sustainable horticultural production systems.
Presentation
My educational background is a M.SC. in Horticulture and a B.Sc. in Budiness administration from 2005 at the Swedish University of Agricultural Sciences. My master's thesis explored the relationship between vegetable growers and the supermarkets: a study of South Eastern Scotland in comparison to the situation in Skåne: https://stud.epsilon.slu.se/12948/. Prior experiences includes working as an agricultural consultant at the provincial government 2006 - 2007 with business support and EU subsidies. I have also worked as a business developer at The Federation of Swedish farmers during 2008-2018 focusing on the regional food strategy and sustainability concerns.
Teaching
Annie Drottberger is involved in teaching and supervision in the following courses in horticulture and agroecology:
Product development and innovation systems in horticulture - FÖ0435
Project management for innovation in sustainable food systems - LV0102
Scientific methods, tools and thesis writing - LB0112
Integrated pest management for sustainable production systems - BI1267
Maten i dagens och morgondagens samhälle - TD0008
Odlingssystem i trädgårdsföretag - BI1362
Horticultural production physiology - BI1362
Produktion och vidareförädling av frukt, bär och vin - BI1306
Teknologi, mark och klimat för odling - TN0327
Odling och kvalitet hos trädgårdsprodukter - TD0010
Horticultural Systems and Future Challenges - BI1309
Research
I am currently involved in research on adoption of innovations and knowledge in horticultural firms in different production systems focusing on high-tech greenhouse production, PFAL (Plant Factories with Artificial Lighting) and rooftop farming. The research interests include transition to a more sustainable food system from a socio-technical perspective.
Cooperation
I have been involved in the project "Initiation of product development with successful collaborations as a model" funded with the support of the Rural Development Programme, the European Agricultural Fund for Rural Development, and runs from March 2019 to March 2021. The project owner is the Unit for Collaboration and Development at SLU in Alnarp. Read more at www.slu.se/produktutveckling.
I am also involved in the regional SLF project " More ley in arable cropping systems for climate efficient primary production" in collaboration with Partnership Alnarp. Here, among other things, opportunities and obstacles for expanded production of grassland among Scanian farmers are investigated, both from an entrepreneur's perspective and in relation to other stakeholders. The project is running until 2022-12-31.
Background
I have a background from the industry with experience from working at the County Administrative Board of Jämtland and the Federation of Swedish farmers with business development in agriculture for the past 12 years. I have also been a driving force in strategic work linked to the EU rural development programme, Leader, the food strategy and bioeconomy.
Supervision
I have supervised the following students:
---
Contact
---
Publications list: