Forest Facts from SLU: Ecosystem services in wood-pastures
Published: 14 June 2017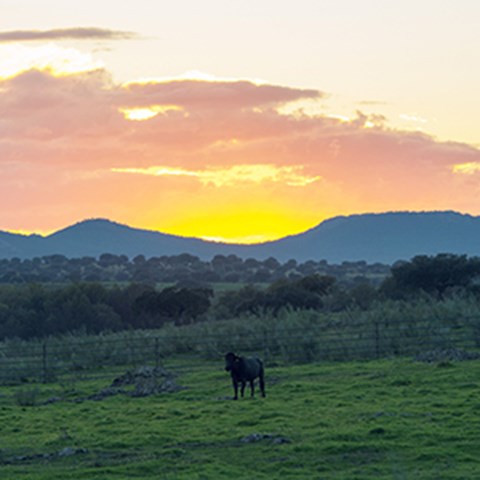 "Swedish and Spanish wood-pasture ecosystem services – A cross-site comparison of stakeholder perspectives". This is the title of a new issue of SLU's popular science publication "Fakta Skog", now available in English. Read about how oak landscapes are appreciated by stakeholders in Spain and Sweden!
Wood-pastures are cultural landscapes of outstanding importance for biodiversity and human wellbeing. However, they are currently threatened by multiple factors. In both Sweden and Spain the portfolio of ecosystem services in wood-pastures differed between stakeholders representing local level (more provisioning) and regional level (more cultural). Supporting and cultural services were highly valued in both countries, suggesting a key role of these services in wood-pasture management and conservation. Cross-site comparisons facilitate mutual learning processes around multifunctional land management.
The article is written by Pablo Garrido, Marine Elbakidze, Tobias Plieninger and Per Angelstam.
More issues of Forest Facts and the main version in Swedish, Fakta Skog, may be downloaded for free from the SLU website following this link:
Contact person
Göran Sjöberg
Senior Extension Specialist at the Faculty of Forest Sciences, faculty office Umeå; Faculty of Forest Sciences, faculty office
Telephone: +46 (0)90 786 82 96, E-mail: goran.sjoberg@slu.se
---
Contact