Weed seed predation – an overlooked ecosystem service
Published: 23 August 2017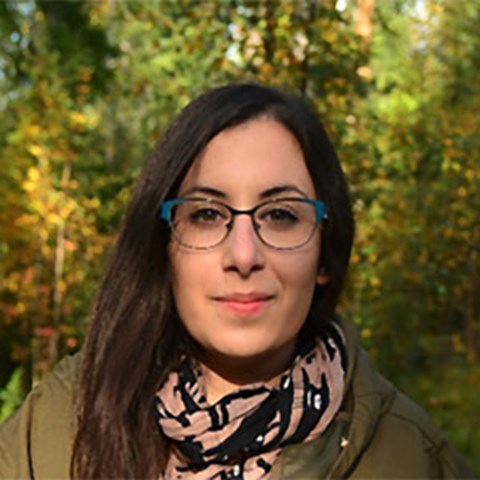 Five European countries will investigate the overlooked ecosystem service of seed weed predation for weed control in cereal fields. One of the researchers working in the project is Eirini Daouti who has just arrived to SLU in Uppsala. We took the opportunity to as her some questions.
Eirini Daouti recently finished her master studies related to the management of fish and wildlife populations, at SLU in Umeå. During her thesis work, she had the chance to work with an apex predator and explore the population ecology of Golden Eagles in the boreal forest of Sweden. Now, she has recently started as a PhD student working with Mattias Jonsson from CBC, the Centre of Biological Control.
Can more predators assure natural weed control?
– The project I will work with now is called "Weed seed predation: management of an overlooked ecosystem service delivered by biodiversity". This project is a collaboration between five European countries and we will try to assess the importance of seed weed predation for weed control in cereal fields and determine whether higher predator species richness can assure natural weed control, says Eirini.
An innovative pest management plan
Based on those findings, the researchers will try to develop landscape and in- field management options which will support weed seed predator biodiversity and mitigate the environmental impact of herbicides usage.
­

Eirini Daouti hopes to develop a weed integrated pest management plan based on seed predators which will be innovating and at the same time applicable and acceptable by farmers.
– In general, my research interests focus on projects like this one which emphasize on the interconnection between species, ecosystems and anthropogenic interference. I chose this research area because I believe there is a critical need for sustainable agriculture which will assure food security and greater crop productivity while reducing the environmental impacts of chemical use in agricultural practices.
When Eirini Daouti is not working for a more sustainable agriculture, what does she do?
– I'm passionate with beekeeping which I practice mostly when I'm in Greece, but I hope that I will have the chance also to do that during my PhD studies in Uppsala. Besides that, I love anything creative that motives both body and mind from hiking and painting to simple things like inspiring conversations with good company, says Eirini.
---
Contact
mattias.jonsson@slu.se, 018 - 67 2450