Large Wallenberg grant to Peter Bozhkov for studying an enzyme family that controls aging and cell death
Published: 05 October 2018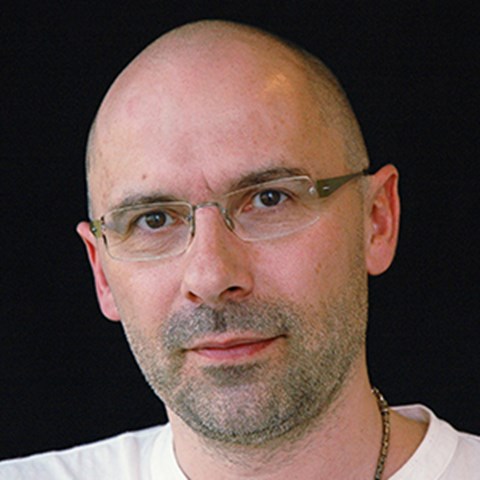 Professor Peter Bozhkov at SLU will lead a research project that was awarded over SEK 27 million by the Knut and Alice Wallenberg Foundation. The research concerns "metacaspases", a family of proteolytic enzymes distributed through all kingdoms of life except animals, and controlling basic biological functions such as aging, cell division and cell death. How metacaspases perform these tasks, we know very little about today.
The Knut and Alice Wallenberg Foundation has awarded a total of SEK 640 million to 22 research projects in the fields of medicine, science and technology that are considered to offer potential for future scientific breakthroughs.
One of the awarded projects has the title Co-evolution of protease structure and biological function and is awarded SEK 27,500,000 for five years. The principal investigator is Peter Bozhkov, Professor of Biochemistry at the Swedish University of Agricultural Sciences (SLU). Co-researchers are Anna Linusson and Hannele Tuominen from Umeå University, as well as Panagiotis Moschou and Jerry Ståhlberg from SLU.
Proteases are enzymes that probably developed early during evolution to break down and metabolise proteins and generate amino acids in primitive organisms. At least 3 percent of our genes encode proteases, but only a few of these have a well-known function. Among the most well-studied is a family called "caspases", due to their role in controlling inflammation, programmed cell death and other processes that are of major importance to human health and diseases. Interestingly, caspases only occur in the animal kingdom, and it has been debated diligently if similar functions are also found in other organisms such as fungi and plants.
The researchers' hypothesis is that during the course of evolution the predecessors of the caspases were a wide and varied family of proteases called "metacaspases". Metacaspases are distributed through all kingdoms of life, including bacteria, but not in animals. Peter Bozhkov and other researchers have discovered that metacaspases regulate fundamental processes in widely different organisms – such as aging, cell division, differentiation and death – and that they are also responsible for the virulence of parasites in animals. However, it is still largely unknown how metacaspases perform these tasks.
In the project, the research team will address this exciting and important issue through a multidisciplinary strategy that utilizes the collective expertise in protein structure analysis, drug design, proteomics, and cell and developmental biology.
"To investigate metacaspases in diverse settings, we will use model organisms that represent over one billion years of evolution, including yeast, the green algae Volvox, as well as spruce and thale cress (Arabidopsis thaliána)," says Peter Bozhkov.
The research is expected to lead to a good understanding of metacaspase molecules and metacaspase-dependent processes, which will have a revolutionary impact on research on proteases and adjacent fields in life sciences.
"We are convinced that knowledge generated in the project will significantly facilitate two tracks of translational research aimed at (i) reducing pathogenicity of protozoan parasites in animals and humans, and (ii) improving fitness in plants and fungi through targeted manipulation of metacaspases."
More information
Link to press release from The Knut and Alice Wallenberg Foundation
Link to Bozhkov's CV page on the web
Press image
(May be published without charge in articles about this press release, please acknowledge the photographer)
Peter Bozhkov. Photo: Mattias Thelander, SLU
---
Contact