Innovative bioanalytical strategy improves knowledge on human exposure to emerging environmental contaminants
Published: 26 November 2019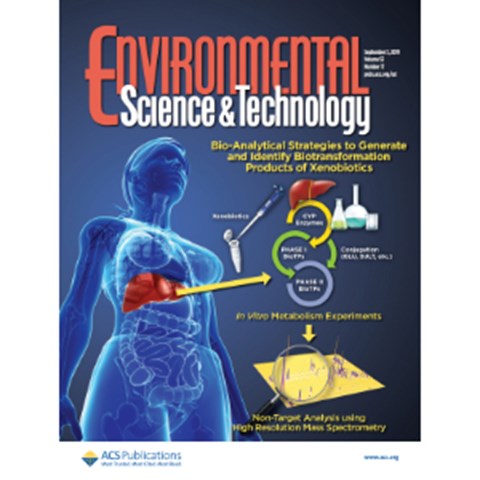 Researchers from the Department of Aquatic Sciences and Assessment have investigated the human biotransformation process of a group of emerging environmental contaminants: the benzotriazoles. The study is based on the combination of the in vitro experiment with state-of-the-art high-resolution mass spectrometry technique.
Benzotriazole derivatives (BTRs) are high production volume chemicals that are used in a broad range of consumer products. BTRs are found in different compartments of the environment. Studies have recently shown human exposure to BTRs through tap water, air, indoor dust and through direct contact with consumer products. Assessment of human exposure of these chemicals relies on the analysis of the parent compounds in human biological matrices (urine, amniotic fluids).
In a recently published paper, Christine Baduel, guest researcher at the department of Aquatic Sciences and Assessment from IRD (French National Research Institute for Sustainable Development) and Foon Yin Lai, postdoctoral researcher at the department of Aquatic Sciences and Assessment, together with Alexander L. N. van Nuijs and Adrian Covaci from the University of Antwerp (Toxicological Centre), have investigated the potential human biotransformation products and pathway of BTRs based on an innovative bio-analytical strategy.
The strategy includes laboratory experiments with human liver enzymes and data acquisition and elucidation with a high-resolution mass spectrometry. The role of different enzymes in the biotransformation process has also been examined. The study provides new identified in vitro biotransformation products that could be used as biomarkers for future biomonitoring studies. Moreover, the study emphasizes the importance and the need to investigate the biotransformation pathway for a comprehensive assessment of exposure to environmental chemicals.
The paper has been published in Environmental Science & Technology and was selected as the American Chemical Society Editors' Choice and featured on the cover for the September issue of the journal.
Read the article: Suspect and Nontargeted Strategies to Investigate in Vitro Human Biotransformation Products of Emerging Environmental Contaminants: The Benzotriazoles. Christine Baduel, Foon Yin Lai, Alexander L. N. van Nuijs, and Adrian Covaci. Environmental Science & Technology 2019 53 (17), 10462-10469 DOI: 10.1021/acs.est.9b02429
---
Contact

Page editor: simon.hallstan@slu.se