Lennart Karlsson has been rewarded
Published: 19 December 2019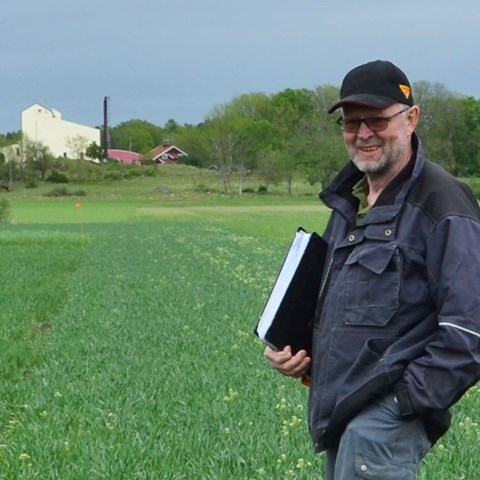 Lennart Karlsson has been rewarded by The Royal Swedish Academy of Agriculture and Forestry (KSLA) for his excellent work in the service of agricultural science.
Lennart Karlsson has for many years worked at SLU´s Field Research Station at Lövsta. Even though he has retired, he still pitches in when needed. For example he helped us this summer when we had a lot of field trials at Lövsta.
The motivation from the Academy is that Lennart contributed to maintain the quality in SLU's field research activities during years of declining interest, especially with regard to organic agriculture, cultural cereals and hops (Humulus lupulus).
---
Contact
Carolyn Glynn, Head of department
Department of Crop Production Ecology
018-671051 carolyn.glynn@slu.se