Sida and SLU in discussions on global challenges
Published: 14 February 2019
Yesterday Carin Jämtin, Director General for the Swedish International Development Agency (Sida) with a delegation from Sida's policy and research units, visited SLU's management.
Carin Jämtin met with Karin Holmgren (Vice-Chancellor), Ylva Hillbur (Pro Vice-Chancellor for international relations) and Sara Gräslund (Head SLU Global) for discussions on global challenges and the role of agricultural sciences in meeting the Sustainable Development Goals.
During the afternoon the group also made a study visit to the Department of Energy and Technology, where fly larvae composting research was demonstrated as an example of knowledge for a circular economy by converting waste to value. Fly larvae from the Black soldier fly can turn organic waste into high-quality protein animal feed. Another advantage of the process is that pathogens and pharmaceuticals are significantly reduced.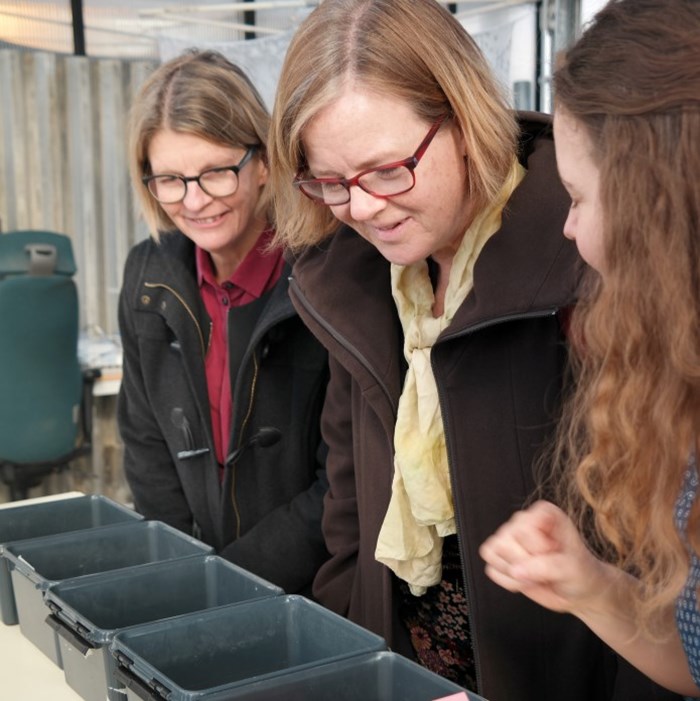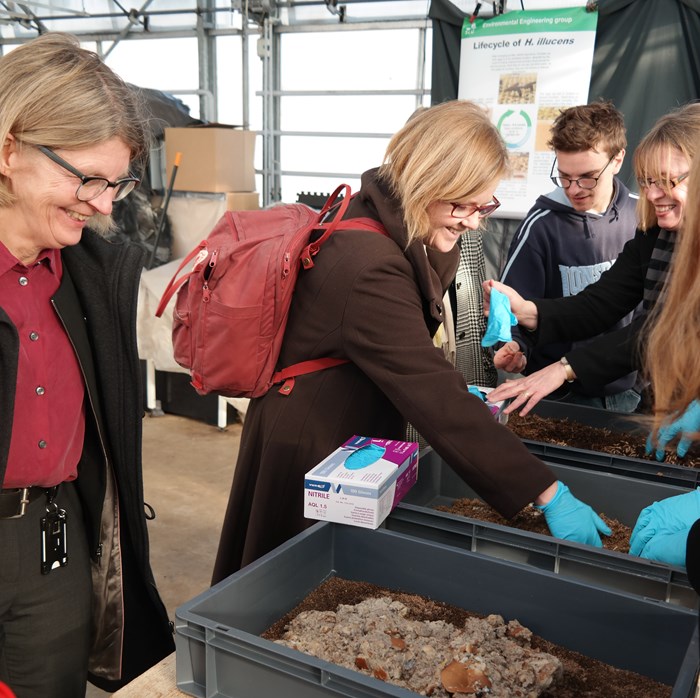 Facts:
Carin Jämtin has previously been i.a. Minister for International Development Cooperation in the Swedish Government (2003-2006).
---
Contact

Page editor: malin.planting@slu.se