SLU news
New doctoral thesis: Local feed sources for Tilapia farming in Tanzania
Published: 15 June 2020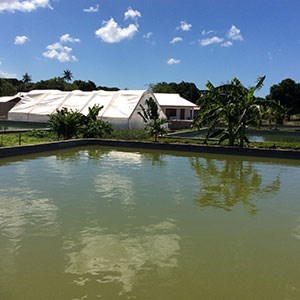 This thesis will provide guidance on production of good quality feed at a low-cost. A balanced nutritional profile can be obtained by including more than two local feed ingredients in the diet of cultured tilapia.
On June 12 Francis Pius Mmanda defended his thesis "Nutritive value and use of locally available low-cost feed ingredients for tilapia farming in Tanzania".
Fish farming has become popular in Tanzania in recent years, resulting in an increase in the number of fishponds. This has caused a corresponding demand for good-quality fish feeds at affordable prices, for sustainable aquaculture production and productivity.
Francis has studied the nutritive value of locally available feed ingredients fed to tilapia, the most commonly farmed fish species in Tanzania.
Commonly used local feed ingredients were identified through a field survey and their chemical composition was analysed. The digestibility of potential protein feed ingredients as an alternative to fishmeal was investigated in studies with Nile tilapia (Oreochromis niloticus), also studies on growth performance and carcass traits were studied in Nile tilapia fed with either fishmeal based diet or diets in which fishmeal protein was replaced with selected alternative feed ingredients. The feed costs of replacing fishmeal with alternative feed ingredients for tilapia were also determined.
Most tilapia fish farmers surveyed relied on locally available ingredients to supplement tilapia diets. The farmers used either single ingredients or a combination of ingredients. Compositional analysis of these alternative feed ingredients showed that aquatic plants and agricultural by-products were good sources of trace minerals, particularly iron and iodine, while plant leaves were good sources of potassium. The protein digestibility of selected feed ingredients was found to be comparable to that of fishmeal.
However, growth performance, feed intake and protein efficiency value of juvenile (male) Nile tilapia were higher with a fishmeal diet than with test diets where fishmeal protein was replaced (50% on dry matter (DM) basis) with cattle blood meal, fish frames meal, freshwater shrimp meal or brewery spent yeast meal.
Apart from the cattle blood meal diet, there was no significant difference in feed conversion ratio between the fishmeal-based and test diets. Cost analyses for producing tilapia of standard Tanzanian market size (250 g) showed that 50% replacement of fishmeal (DM basis) with the selected test ingredients could reduce feed costs by 33%.
Read the doctoral thesis (pdf)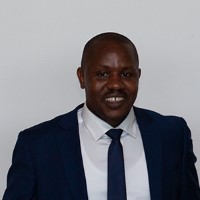 Francis Pius Mmanda, (photo Johan Karlsson, SLU).
---
Contact