How can the authorization of microbial control agents in the EU be rationalized?
Published: 15 January 2021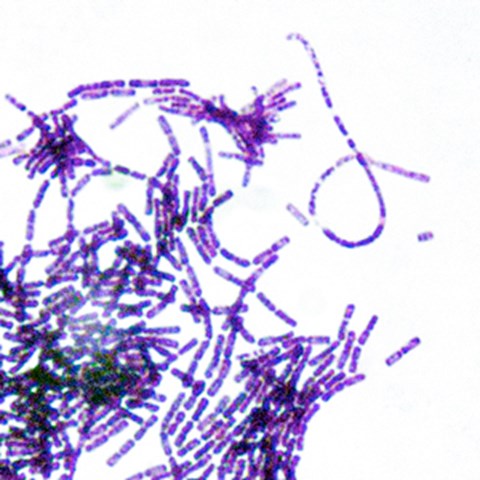 A study at SLU and University of Copenhagen investigated why the authorization process for microbiological plant protection agents is lengthier in the European union than in other comparable jurisdictions. Although EU's regulatory process have strong scientific foundations, the study concludes that the most appropriate scientific concepts, knowledge and expertise have not been applied in the safety assessment of microorganisms utilized in biological pest and disease control.
With anticipated increases in the human global population, the protection of food crops from pests and diseases is likely to be a high priority for the foreseeable future. Alternatives to conventional chemical substances, with less adverse side effects on humans and the environment, are sorely needed.
Natural enemies to combat pests
One alternative approach is biological control, where 'natural enemies' are used to control pest organisms. Antagonistic or insect pathogenic microorganisms (fungi, bacteria, viruses and other), insect parasitic nematodes, and arthropod predators and parasitoids, have all been successfully applied in biological control. New microbial strains that are promising biological control agents are continuously being isolated and characterized.
The time for authorization long in the EU
A report from the EU Parliament in 2019 concluded that too little progress has been made in promoting alternative techniques. Many scientific studies published in recent decades have stressed that regulatory frameworks for microbial pest control agents have been significant barriers for the implementation of microbial control in practice. In addition, the average time for authorization of a microbial pest control agent has been substantially longer in the EU than in comparable jurisdictions.
– Tradition and conceptual legacies from assessments of conventional chemical pesticides have likely contributed to this by steering the evaluations of microorganisms in less appropriate directions, says Ingvar Sundh.
Authorizations must be rooted in fundamental microbiological science
According to the new study, the current framework for microbial plant protection products in EU complies poorly with the principles that legislation can be expected to have legal predictability and proportionality. In addition, rules and authorization processes should be reasonably in line with those of comparable jurisdictions.
– We also found that existing possibilities to take non-safety and ethical considerations into account can probably be used more. To rationalize the EU's authorization of microbial control products, both the basic legislation and the evaluations of agents and products need stronger rooting in fundamental microbiological science, concludes Ingvar Sundh.
The study was made with support from SLU Centre for Biological Control and the EU project EcoStack.
---
Contact
---
Links: