Ethiopia Forest Development at SLU for continuous collaboration
Published: 31 August 2022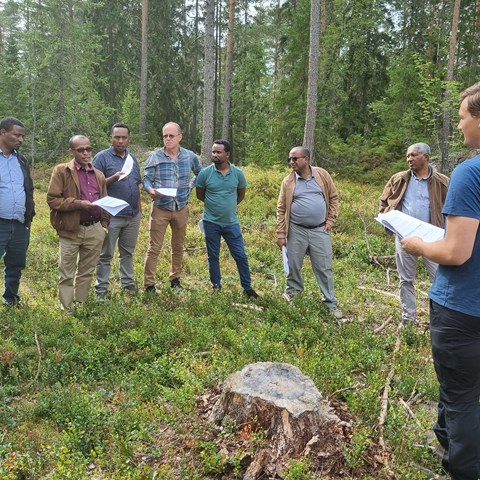 The purpose of the visit is to develop the content of phase two of an Sida-supported programme aimed at developing Ethiopia's forest sector.
The programme is working broadly on various issues related to forest management, small-scale forest industry, forest legislation and sustainability. SLU is coordinating the Swedish consortium in the project, which also includes the Swedish Forest Agency and the Eco Innovation Foundation.
"One of the main objectives is to enable Ethiopia to replace expensive imported wood products with domestic production of quality timber. Achieving this goal will require, among other things, investment in training and support for local entrepreneurs who can contribute to the development of an Ethiopian forest industry" says Erik Karltun, Researcher at the Department of Soil and Environment and the SLU coordinator for the programme.
The Ethiopian delegation is led by Kebede Yimam, Director General of Ethiopia Forest Development, Ethiopia's equivalent of the Swedish Forest Agency, Ethiopia Forest Development.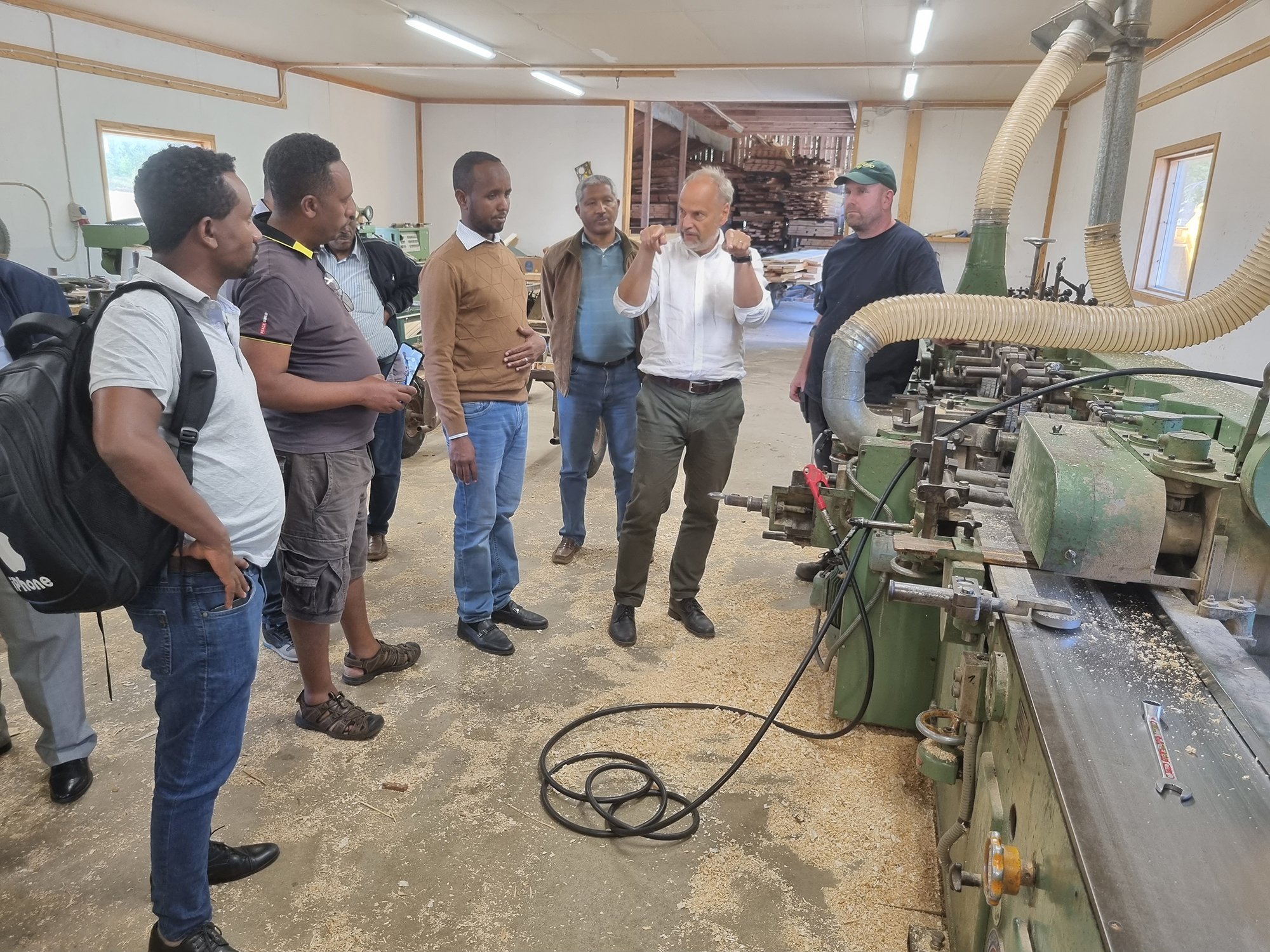 A visit to a local sawmill, Naddebo Såg. Photo: Erik Karltun
Last week, the delegation visited SLU's School of Forest Management in Skinnskatteberg, and two small companies in Höga Kusten, one that manufactures machinery for the small-scale wood industry and one that manufactures wooden floors. This week the delegation spends in Uppsala, to continue to work on the project application to Sida, make visits to urban greening projects, and to meet with Pro Vice-Chancellor Ylva Hillbur and SLU Global.
---
Contact
Erik Karltun
Researcher at the Department of Soil and Environment; Biogeochemistry of Forest Soils
Telephone: +4618671277, +46706901277
E-mail: erik.karltun@slu.se