SLU news
New SLU-professor wants to know if we should be concerned about organic micropollutants in drinking water
Published: 22 February 2023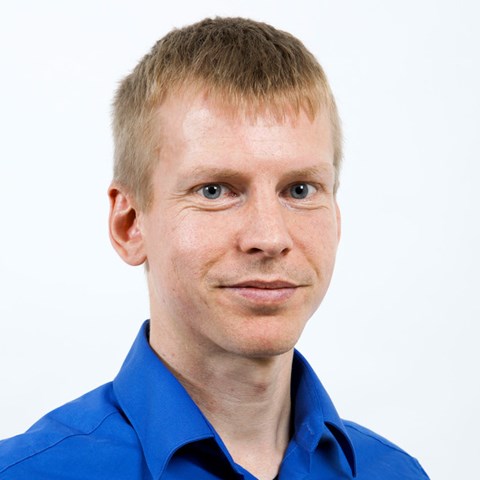 There are probably more than 100 000 organic micropollutants circulating in the aquatic environment. The newly appointed SLU professor in environmental organic chemistry, Lutz Ahrens, is dedicated to identifying new hazardous chemicals to ensure that our drinking water is safe for consumption.
Most of the organic micropollutants in the environment are unknown and we don't know if they are of concern for the environment or human health. So it is important to identify these organic micropollutants, in particular, if they end up in drinking water source areas. To ensure safe drinking water, it is also needed to develop treatment methods to remove hazardous chemicals, such as per- and polyfluoroalkyl substances (PFAS). By appointing Lutz Ahrens as a professor, SLU will strengthen the research and education in this field.
How is this field relevant to other fields that are covered at SLU?
- With my focus on the identification of chemical hazards at an early stage and safe drinking water, I am connected to one of SLU's core topics, says Lutz, and clarifies: sustainable food systems. My research will increase our knowledge of the identification of hazardous chemicals in drinking water and the development of treatment techniques to remove hazardous chemicals from drinking water production.
What is the most fun aspect of your research?
- I really like my research field, says Lutz. It is exciting to do research on emerging organic micropollutants. There are a huge number of different types of chemicals released into the environment, where they can cause negative impacts on environmental and human health. During my research and teaching, I will focus on exploring new methods to identify hazardous chemicals at an early stage, investigate their fate in the environment and develop methods to hazardous chemicals from the environment and drinking water. It is an exciting and important research field.
How did you become interested in the field?
- It has been a journey that started a long time ago with an interest in the environment during my childhood, says Lutz. Then, via my interdisciplinary master study in environmental science and during my Ph.D. studies, I became more and more focused on emerging organic micropollutants in the environment.
Lutz is dedicated to his research field and is looking forward to further developing environmental organic chemistry, something that is now facilitated by his new role as a professor. It means taking more responsibilities at the department, faculty, and SLU, and thereby being more involved in strategies, and bringing forward the subject.
Lutz is currently leading several major research projects and teaching in several courses.
---
Contact
---
Links:
Examples of project Lutz is involved in
Recently published scientific articles Lutz has authored