Ove Nilsson member of EMBO
Published: 30 May 2016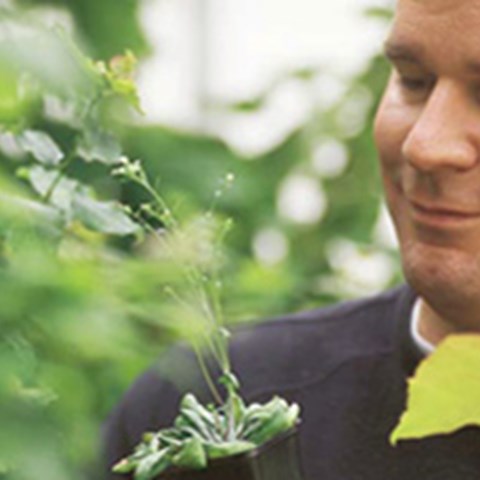 The European Molecular Biology Organization (EMBO) has announced the election of 58 new members. Professor Ove Nilsson, Director at Umeå Plant Science Centre (UPSC) and SLU in Umeå, is one of the researchers recognized being elected for his achievements in life science.
Once a year the EMBO council elects outstanding scientists to receive the EMBO membership. This year 50 new members from Europe and eight associated members from Asia and the US were elected.
Ove Nilsson focuses in his research on two main questions: How do plants control when they flower and how do perennial plants control growth over the seasons. He is funded as a Wallenberg scholar by the Knut and Alice Wallenberg Foundation that supports only the most successful researches at Swedish universities.
He is also the Director of the UPSC Berzelii Centre for Forest Biotechnology, a centre of excellence funded by the Swedish Research Council and Vinnova. The vision of this centre is to promote an environment where cutting-edge research and Swedish forest industry can interact.
EMBO provides financial support for research projects and influences actively science policy. Moreover, EMBO publishes four scientific journals.
The organisation was founded in 1964 and has today more than 1700 excellent scientists as members.
---
Contact