SLU news
What drives people's decision-making regarding climate change? What personal values in the landscape are at risk from the effects of climate change?
Published: 02 November 2021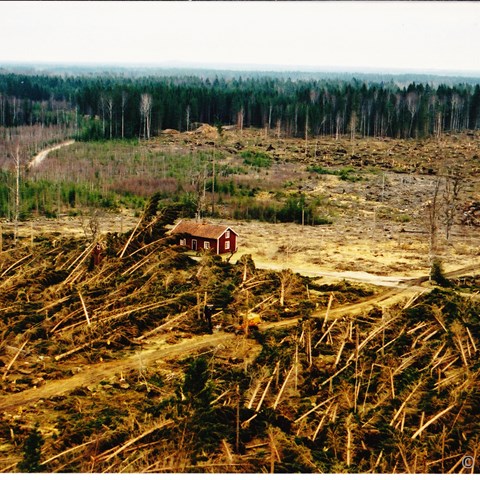 A recently published article entitled "DeveLoP - a rationale and toolbox for Democratic Landscape Planning" presents a rationale and a toolbox for analyzing individuals' decision-making and elicit their values in the landscape.
One of the tools in the toolbox can help identify the drivers of individuals' decision-making and the decision-making strategies they apply, for example when it comes to climate change. This new knowledge can be used to identify communication needs and formulate guidelines for effective communication.
Another tool elicits individuals' values in the landscape where instrumental values are separated from final values (objectives). This tool can be used together with an assessment of the probability of occurrence of, for example, a specific impact of climate change to assess which individual values are at risk from climate change and which are not, something which is important from a democratic point of view.
The article is written by Kristina Blennow at SLU together with Erik Persson and Johannes Persson at Lund University.
Read the full article (PDF)
---
Contact
Kristina Blennow
Professor at the Department of Landscape Architecture, Planning and Management
Telephone: 040-415230
E-mail: kristina.blennow@slu.se