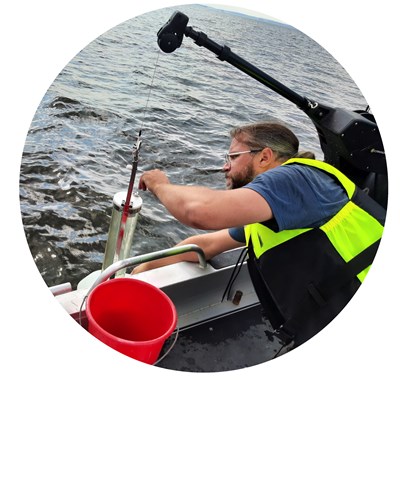 Education, research and environmental monitoring and assessment
We examine our focus area water from different perspectives: biological, microbiological, chemical, and geochemical and hydrologigal. We develop knowledge about how the state of the environment changes and what causes the changes through research and environmental analysis and assessment. We have our own quality-assured laboratories where we carry out analyses.
There is a close connection between our areas, which makes the total even better and more efficient. We have a unique assignment from Swedish authorities to investigate our surface water in terms of its chemistry and its biology.
We are happy to share our knowledge, for example through education, news articles, and open data.
The department is divided into four divisions: Ecology and biodiversity, Microbial ecology, Geochemistry and hydrology, and Organic environmental chemistry and ecotoxicology.
Loading…