Data Management Plans (DMPs)
Last changed: 06 November 2023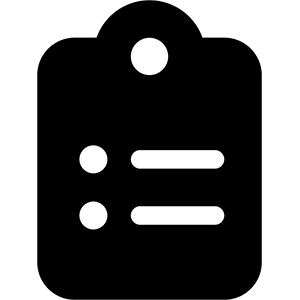 Here, you may find information on what a data management plan (DMP) is, benefits of developing a DMP, funder requirements with regard to DMPs, as well as templates and tools for you to use when creating a DMP.
Templates and DMPonline
DMS provides an institutional DMP template to support SLU staff in considering all relevant aspects of how to manage data from their research projects or environmental monitoring and assessment surveys. It has been designed to comply with requirements from VR, Formas, Riksbankens Jubileumsfond, the Swedish Environmental Protection Agency, as well as SLU (in accordance with SLU's data management policy).
DMPonline
DMPonline is a web-based tool for developing DMPs. DMPs are stored online and are, thus, easily accessible for reviewing and sharing as well as exporting (as .pdf, .docx, etc). Apart from SLU's DMP template, DMPonline provides access to a number of templates developed by a variety of funders. DMPonline, moreover, hosts a number of DMPs made public by their owners (even from within SLU). Finally, access to DMPonline is free of charge for all SLU employees.
Use SLU's DMP template within DMPonline when creating a DMP that complies with requirements from SLU, VR, Formas, Riksbankens Jubileumsfond, and the Swedish Environmental Protection Agency. Unlike VR's DMP template within DMPonline, SLU's DMP template provides guidance on what to think about when developing your DMP.
Getting started
Should you be a first-time visitor to DMPonline, you will have to create an account using your SLU-email.
Choose the 'Create account' tab.
Fill in the form using your SLU-email address and put down 'Swedish University of Agricultural Sciences' as your organisation in order to connect your DMPonline account with your SLU-AD account.
How to sign in
Once you have created an account, you can sign in to DMPonline either using your institutional credentials or SLU-email address plus password (given at the time of creating your account). To sign in with your SLU credentials:
Choose the 'Sign in' tab.
Click on 'Sign in with your institutional credentials'.
Type 'SLU' into and choose 'SLU' in the 'Type the name of your organisation' box and click continue.
Use your SLU-AD account information to log in to DMPonline.
Detailed instructions (including screenshots) for how to create a DMPonline-account (pdf).
Horizon Europe projects
SLU provides a Horizon Europe template in DMPonline. To use it, tick the 'no funder' box and select 'SLU-HorizonEurope' as template.
Other documents
Roles and responsibilities within data management (docx): a template designed by DMS that may be used by SLU staff and students when describing and defining the roles and responsibilities with regard to managing data from a research project or environmental monitoring and assessment survey.
What is a DMP?
A DMP is a living document that outlines how data is managed and documented during and after a project. A DMP covers all aspects of the data lifecycle , describing what types of data will be collected, generated and/or reused, how sensitive the data may be, what legal, ethical and other rights need to be taken into consideration, what permissions you may need to seek, and what precautions you will need to take.
As a living document, a DMP is updated on a regular basis throughout the project to track changes over time and to reflect the current state of your project. Once a first version of a DMP has been greated it needs to be archived in SLU's e-archive. To do so, contact either DMS, Air (unit for archives, information governance, and records), or the person in charge for registering and archiving documents at your department.
Note that according to SLU's data management policy, all research projects as well as environmental monitoring and assessment surveys started after 21 September 2022 must implement a DMP.
Benefits of a DMP
Information regarding the data needs to be easily findable, accessible, and understandable, not least if you are working on a project that runs over several years and/or involves a large number of people. To make your work as time-efficient, reproducible, visible, transparable and safe as possible, it is important that the management of the data is well thought through, structured, and documented. The time invested in setting up a good data management strategy pays off when it comes to archiving and preserving, sharing, and reproducing as well as validating your analyses and results.
Funder-related information on DMPs
A DMP is required for all SLU research projects as well as environmental monitoring and assessment surveys. Furthermore, more and more funders mandate that data is managed according to a DMP and that the data underlying a project funded by them is made publicly available. Many funders meanwhile allow applicants to include costs arising from data management.
SLU's Grants Office can provide you with information and support should you plan to apply for external research funding. Either visit the Grants Office's web page or contact them at grantsoffice@slu.se.
Recorded webinar: Get started with your data management plan
DMS regularly arranges introductory webinars on DMPs. The latest took place in December 2022 (both in Swedish and English). The webinars were recorded and can be viewed online.
Other webinars on data management
Support
Support at SLU in matters concerning the management of data is given by the Data Management Support (DMS) unit. DMS provides support to SLU employees and SLU students with regard to SLU's institutional DMP template (indidivual- or group-based walkthroughs), DMPonline, and/or a DMP draft (feedback).
If you have any questions about DMPs or are interested in support regarding DMPs (or anything else related to data management), please contact DMS via email (dms@slu.se) or use our web form to book a Data Date.
SLU Data Management Guide
In the SLU Data Management Guide you may find resources to help you plan your data management, write a data management plan, publish data, find already published data as well as much more.
---
Contact