Worth knowing
Last changed: 14 September 2023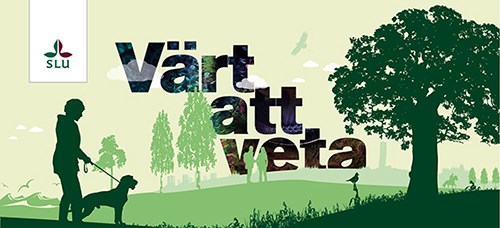 Worth knowing is a project with short lectures about SLU research. Our research dares to question established knowledge and aims to solve real problems for a living world.
Why Worth Knowing
Worth knowing offers interesting short lectures with researchers at SLU. In this way, we want to increase the knowledge about research by presenting a selection of the various research projects at SLU in a popular science form. The whole program does not take more than an hour.
During autumn 2020, the lectures will be held digitally.
Programme
Currently only Uppsala hosts Worth Knowing-lectures. All lectures can be viewed live as they take place on SLUplay, where you can also whatch them after the event.
Alnarp (currently no programme planned)

Umeå (currently no programme planned)
Language
Lectures can be held in both Swedish and English and the language will be stated in the presentation of the lecture.
Worth knowing is open to everyone - Welcome!
---
Contact