---
There are 31 pages tagged with Bachelor's level:
MSc projects
Evaluation of genetic markers for convicine and vicine content in a diversity panel of faba bean Food and feed protein from green leaves – Increasing the protein recovery rates Investigation on
Forest and Landscape
Campus Alnarp Campus Alnarp is located in a large park surrounded by agricultural fields close to the sea between Malmö and Lund in southern Sweden. There is so much for students to explore here.
Forest animals
Do you want to learn about forest animals, their origin, biology and distribution patterns? Then this is the course for you! --- The course is paused in 2024 and will be held again in the spring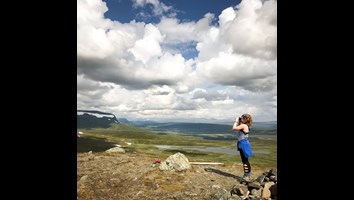 Sustainable Use of Natural Resources
Welcome to the international course Sustainable use of natural resources. The course is a study trip and is given by SLU in collaboration with Purdue University and NC State University, USA. --- You
Course search
Here you can search for courses given at Bachelor's and Master's level. SLU also has many freestanding courses that you can apply for in a number of exciting subject areas.