Benefits at SLU
Last changed: 19 June 2023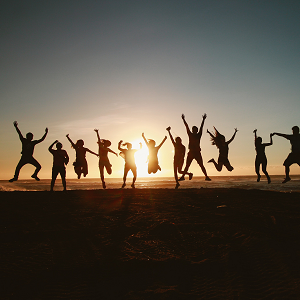 Among other things, SLU values well-being, development and security. Our employees have several different kinds of benefits. A few benefits are listed below.
Health promotion reimbursement
SLU offers all employees a health promotion reimbursement of SEK 2,000/year. The reimbursement is based on the Swedish Tax Office's guidelines for tax-free health promotion activities.
Holiday leave
SLU employees earn holiday leave from their first year of employment. The number of days depend on age:
28 days up to and including the year the employee turns 29;
31 days from year they turn 30;
35 days from year they turn 40;
Salaried leave
In addition to holiday leave, employees can sometimes take leave without salary deduction. Salaried leave applies to the following situations:
moving;
qualifications or exams;
serving in the Swedish Total Defence;
urgent family matters.
Parental pay
Employees who take leave for the birth of child or caring for an adoptive child have the right to parental pay.
Parental pay comprises 10 per cent of the current calendar day salary parts up to the fixed ceiling. Parental pay is 90 per cent of calendar day salary for salary parts that exceed the basic fixed ceiling.
Parental pay is payed monthly in relation to the scope of the leave. It is available for a maximum of 360 days.
Healthcare benefits
Employees may be reimbursed for various kinds of healthcare. This includes medical care, dental care (surgical treatment), physiotherapy/occupational therapy, psychological treatment, hospital care and medical products.
Insurance
SLU employees have occupational group life insurance. Most government employees are also insured against personal injury in connection with work. For business travel, business travel insurance from the Legal, Financial and Administrative Services Agency applies.
Pension
The National Government Employee Pensions Board handles all government employee pensions. www.spv.se.
The pension consists of two parts:
National retirement pension;
Government occupational pension.
Manager and leadership development
SLU focuses on inclusive leadership and skills that ensure a good work environment. The Division of Human Resources offers SLU managers and leaders support and development opportunities – the division even has a specific unit for manager and leadership development. It offers training, guidance, management group development and process management support. The manager programme is compulsory for heads of department but also available to others with formal manager duties. The leadership programme is meant for those who lead groups, regardless of if they have a formal manager assignment or not. We also offer recurring training for managers who are responsible for other managers (indirect leadership), project management training as well as training for those who do not yet have the role of manager or leader but who are interested in future assignments.
Sick pay
Employees who have been employed for at least a month or have worked continuously for at least 14 days have the right to receive sick pay during the first 14 days of the sick period. As of day 15, employees get 10 per cent of the current calendar day salary up until day 365.
Facts:
Curious about other benefits? Take a look at our web page on benefits on the staff web.
---
Contact