Study and career guidance
---
Det finns 5 sidor som är taggade med Studie- och karriärvägledning:

Application and admission
On this web page you will find links and more information about how to apply for studies and how to reply to your notification of selection results. The application period for international students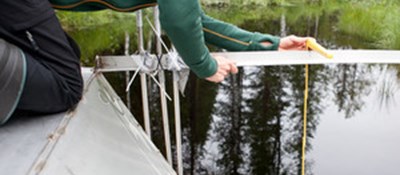 Education
Water is essential for all life, economic development, well-functioning ecosystems and human well-being, and is crucial for achieving all the sustainable development goals of Agenda 2030 Knowledge
Euroforester - Master`s Programme
Information for students within the Euroforester Master's programme. You will find information relevant to the programme, contacts and documents.

Course info lark/LAM
Landscape Architecture master's course presentations, autumn 2019 mats.gyllin@slu.se At 13.00, 20 March 2019 in Västan (Agricum), the autumn courses of the Landscape Architecture Master's programme

Course info lark/LAM
Landscape Architecture master's course presentations, autumn 2019 mats.gyllin@slu.se At 13.00, 20 March 2019 in Västan (Agricum), the autumn courses of the Landscape Architecture Master's programme
Loading…