Former vice-chancellors at SLU
Last changed: 11 November 2019
During almost 40 years, SLU has had five vice-chancellors. Peter Högberg is the sixth.
For more than 250 years, there have been courses and programmes in veterinary medicine, agriculture and forestry in Sweden. However, all of these fields have only been available at a joint university since 1977. That was the year the Swedish University of Agricultural Studies was founded – when the Agricultural, Veterinary and Forestry Colleges merged.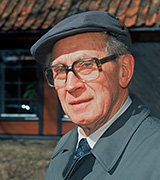 Lennart Hjelm, Vice-Chancellor 1977–1982, was a driving force in the creation of SLU, and he was the university's first vice-chancellor. Before that, he had been vice-chancellor of the Agricultural College since 1963. His inspiration for the merger came from the large agricultural colleges in the United States.
Apart from encouraging collaboration across subjects and simplified administration, it was about establishing SLU in the university world, and to collaborate with industry to try to find comprehensive solutions.
Lennart Hjelm passed away in 2009. He was 94 years old.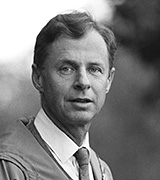 Mårten Carlsson, Vice-Chancellor 1982–1994, has so far held the post the longest – 12 years. Plans and evaluations, the picture of a university in the middle of societal development emerges.
Environmental monitoring, a professorship in agricultural history and the Centre for Genetics are examples of initiatives during Mårten Carlsson's time as vice-chancellor.
Carlsson also initiated environmental monitoring and assessment (EMA) work. The developing countries division was strengthened, as were contacts with the Swedish International Development Cooperation Agency (Sida) and the Swedish Agency for Research Cooperation with Developing Countries (Sarec). The students were also something he was personally committed to.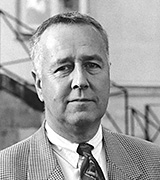 Thomas Rosswall, Vice-Chancellor 1994–2000, had worked internationally with global environmental changes when he took up the post at SLU. The SLU Board had decided to form a future group in connection with his appointment. It was necessary to position SLU internationally, but also nationally.
Expansion was a core issue for Thomas Rosswall. Just as Lennart Hjelm had previously done, he saw the need for a shared focus on natural science and social science disciplines within the university.
During this period, EMA was established as an individual operational branch, apart from research and teaching.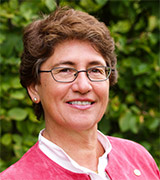 Ann-Christin Bylund, Vice-Chancellor 2000–2006, had a vision to develop the campuses and a desire to showcase SLU's important role in sustainable development. Ensuring teaching and learning quality as well as research quality was to be hard work.
During Bylund's time, the faculties and departments were restructured with four new location-based faculties.
One of the initiatives during her time was to make SLU more known to the public, and she started the long-term work of promoting the university.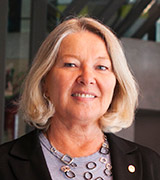 Lisa Sennerby Forsse, Vice-Chancellor 2006–2015, was strongly committed to climate and energy issues. She was the driving force behind the creation of SLU Global. Its purpose is to promote agricultural development in low-income countries.
During Sennerby Forsse's time as vice-chancellor, SLU's range of courses and programmes were adapted to the European Bologna model; among other things, most of SLU's two-year Master's programmes are taught in English today.
The division of the faculties changed, focusing more on activities than location.
Sennerby Forsse's time as vice-chancellor was also characterised by construction work, primarily in the form of the new campus in Uppsala.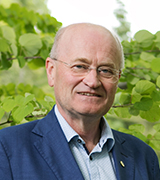 Peter Högberg, vice-chancellor 2015-2018, continued strengthening the international focus by appointing a pro vice-chancellor for international relations.
Peter Högberg decided to concentrate on the platforms SLU Future Animals, Nature and Health, SLU Future Food, SLU, Future Forests and SLU Urban Futures. They provide arenas for researchers' dialogue with different stakeholders in society on current issues and future solutions.
The research infrastructure was improved by a new biotron in Alnarp and by the renovation and extension of the Götala Beef and Lamb Reserch Centre. The research vessel Svea is being built on the Government's mission. She will be ready in 2019.
In 2018, Peter Högberg initiated the Quality and Impact (KoN) investigation of the research. The reviewers write that SLU has a unique profile and that the research has great impact in the society.
2017 was the year of SLU's 40th anniversary, and this was celebrated with different activities at several SLU's locations.
At the end of Peter Högberg's vice-chancellor's period, an extensive work was initiated with the vision to double the number of SLU students. The society will be needing many well-educated SLU students in the future.
---
Contact
Sune Lindh, Academy Secretary
Vice-Chancellor's Office, SLU
sune.lindh@slu.se, +46 18-67 10 12, +46 070-524 99 48