History
Last changed: 06 July 2023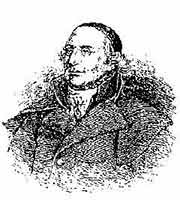 SLU is a young university with a long history. It was founded in 1977 out of the agricultural, forestry and veterinary university colleges, the Veterinary School at Skara and the Forestry School at Skinnskatteberg.
SLU 40 years
During 2017 SLU celebrated its 40:th anniversary with different activities for the public, the staff and its students. See the film where four previous vice-chancellors and the first head of the administration speaks about SLU's development. The film is texted in English.
Some checkpoints in SLU's history
1775
Veterinary school founded at Skara. Peter Hernquist, who was an apprentice of Carl Linnaeus and the father of Swedish veterinary medicine, was the head of the new department, which was the sixth of its kind in the world.
1821
Veterinary school founded in Stockholm. The name was changed to the Veterinary Institute in 1867 and in 1914 it became a university college.
1813
Royal Swedish Academy of Agriculture and Forestry founded to promote rural life in Sweden. The academy conducted research and experiments in Stockholm.
1828
Forest Institute was founded for higher education practical forestry training.
1848
Ultuna Agricultural Institute is founded at the initiative of Robert von Kraemer och Johan Arrhenius.
1862
Alnarp castle was ready to welcome the first higher agricultural students.
1907
Swedish Central Agricultural Experiment Station founded. It takes over most of the work of the Swedish Academy of Agriculture.
1932
Agricultural University College is established, based on the Ultuna Agricultural Institute and parts of the Central Agricultural Experimental Station's research activities.
1977
Swedish University of Agricultural Sciences (SLU) founded, combining the Agricultural, Forestry and Veterinary University Colleges, the Veterinary School at Skara and the Forestry School at Skinnskatteberg.
Facts:
SLU's previous vice-chancellors
Peter Högberg is the sixth vice-chancellor of SLU.
---
Contact
Sune Lindh, Academy Secretary
Vice-Chancellor's Office, SLU
sune.lindh@slu.se, +46 18-67 10 12, +46 070-524 99 48
---
Some historic links