Welcome to join SLU
Last changed: 05 April 2023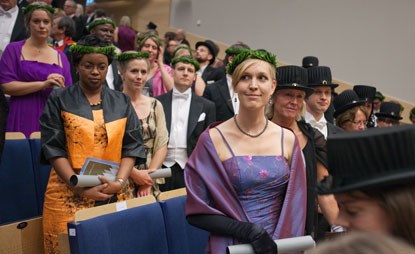 SLU is a university with a very important purpose: to provide the necessary knowledge and skills to achieve global sustainable development.
With teaching and research activities in the fields of life and environmental sciences, SLU is creating a greener, cleaner and more sustainable world.
Our students can choose from a wide range of unique programmes and courses, each designed to increase your global employability. The knowledge we gain through research is shared directly with our students through an exceptional combination of education and exploration.
SLU is world-renowned for our scientific accomplishments and the research and environmental monitoring and assessement we conduct is critically important to the present and the future.
We collaborate extensively with relevant sectors, universities, authorities and with organisations around the world.
Welcome to join us!
Practical information and advice
---
Contact