GCUA 2030 Climate Action Challenge
Last changed: 22 June 2023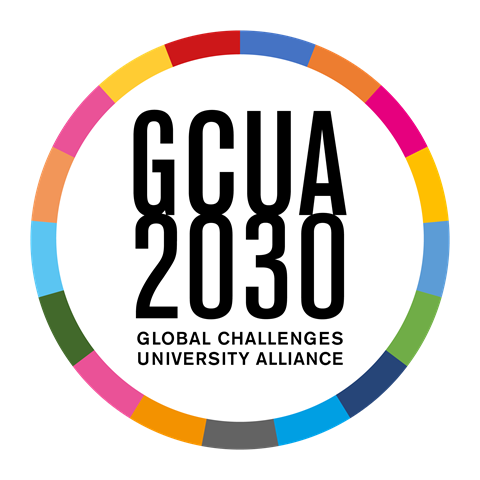 The GCUA 2030 Climate Action Challenge will develop the interdisciplinary teamwork skills and intercultural competence of the participants.
Several GCUA 2030 partners are currently developing a Climate Action Challenge. This is a hybrid activity that GCUA 2030 PhD students can either follow as a credited course (6 ECTS) or a freestanding activity.
Students will engage in a case study activity as part of an international and interdisciplinary group, in which they will develop a Nature-based Solution (NbS) for a specific location and socio-ecological system to mitigate climate change and/or the effects of climate change. NbS use the capacity of natural processes and/or ecosystems to take up emitted carbon (e.g., tree planting, wetland restoration) and/or reduce negative impacts of climate change (e.g., flooding, fire).
After developing their specific NbS case, students will then analyse how their NbS may be generalised to other socio-ecological, cultural, and geographic contexts. Students will also analyse synergies and trade-offs of their proposed NbS with other SDGs, beyond SDG 13, using an intercultural and interdisciplinary approach.
Based on the outcome of these analyses, students will re-assess their solution and adjust it to maximise synergies and minimise trade-offs with other SDGs. Each group will present their final solution in a fact sheet and pre-recorded video pitch, highlighting the synergies and trade-offs between their NbS and other SDGs. The outputs will be evaluated by an independent panel of GCUA 2030 experts who will award the winning group with an attractive prize.
Date: 16 October - 8 December 2023
More information
More information:
PhD course, problem-based learning, group work
16 October – 8 December 2023
6 ECTS (168 working hours over 8 weeks)
Certificate to all participants
Build capacity to address global sustainability challenges from a more holistic perspective
Interdisciplinary and intercultural teamwork experience
Understand interconnectedness of SDGs
Course plan:
In the first two weeks of the course, we will introduce the challenge, and give background on the NbS concept, the interconnectedness of SDGs, and intercultural and intersectional working. This will include preparatory work (readings, videos) and short online synchronous lectures, discussions, and workshops. We will also form the groups, maximising intercultural and interdisciplinary diversity, and engage in a team-building exercise.
Groups will then have approximately 6 weeks to work on the challenge. Groups will start by creating a short work plan describing their group working routines, reflecting on how these routines will facilitate intercultural, inclusive, and interdisciplinary working. Each week, groups will have two sets of clear instructions. The first will be on how to systematically analyse their case study. The second will be to assist in developing and maintaining an intercultural work approach and incorporating intersectionality in their case study.
Two senior mentors, representing different GCUA 2030 institutions and disciplines, will be assigned to each group to guide groups in their work process. Mentors will have 1-hour meetings with each group on a weekly basis and discussions with mentors will be based on brief progress reports that the groups will send to mentors before each meeting. Groups will also receive asynchronous feedback on the weekly intercultural and intersectional activities from an expert.
Contact:
If you have questions and or ideas you would like to share, please contact Sheila Holmes: sheila.holmes@slu.se
The climate action challenge is funded by STINT, the Swedish Foundation for International Cooperation in Research and Higher Education.

---
Contact