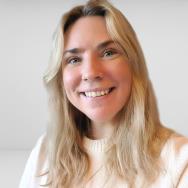 Josefina Jonsson is a PhD student in the research group Entrepreneurship and Innovation for Sustainability. Her main subjects are entrepreneurship and social media.
Teaching
Josefina teaches in the courses Entrepreneurship and Business Development - Organizational Theory II, Leadership and Sustainability (master) and supervises bacehelor theses.
Participant in MOTT, an educational track in marketing and organization that was awarded SLU's pedagogical team prize in 2021.
Research
Josefina's research includes how social media influences entrepreneurship.
Background
Josefina has previously studied business and global environmental history. Sheholds a master's degree from Uppsala University.
Selected publications
Jonsson, J. (2023). "When social media backfires – intrusive ties in entrepreneurship". The International Journal of Entrepreneurship and Innovation, 0(0). https://doi.org/10.1177/14657503231196104
Jonsson, J. and Gaddefors, J. (2023), "How online communities are important for rural entrepreneurial change – the library revolt", Journal of Enterprising Communities: People and Places in the Global Economy, Vol. 17 No. 4, pp. 815-833. https://doi.org/10.1108/JEC-01-2022-0016
Book
Gaddefors, J. & Jonsson, J. (Ed.) 2022. Nycklar för en levande landsbygd. Lund. ISBN: 978-91-519-7231-2
---
Contact
Doctoral Student at the

Department of Economics; Entrepreneurship and innovation for sustainability