GCUA 2030 seed money
Published: 12 November 2021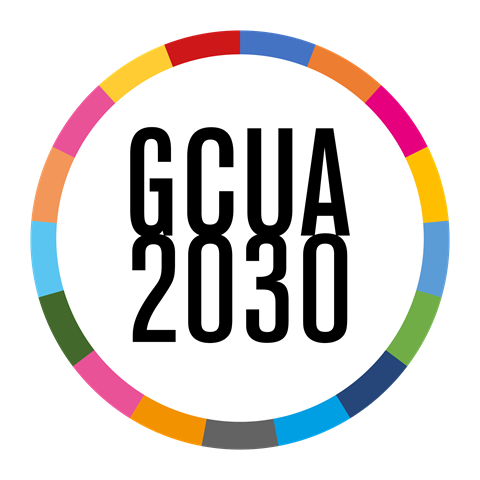 The network GCUA 2030 is proud to present the four projects receiving  GCUA 2030 seed money 2021.
The seed money were divided between four different projects, all collaborations between several GCUA 2030 member universities.
1. Cancelled Agro-Investments, Smallholders' Land Access and Sustainable Development in Rural East Africa: A Proposed Research Collaboration
Project team:
Swedish University of Agricultural Sciences
Dr. Linda Engström
University of Michigan
Professor Howard Stein
Makerere University
Associate professor Godfrey Asiimwe
About: The overall project purpose is to initiate interdisciplinary research collaboration with a focus on understanding urgent land related challenges in achieving the Sustainable Development Goals in rural East Africa. The project includes field work in Tanzania, a seminar/workshop at Makerere University and a mutual conference presentation at LANDac at Utrecht University, the Netherlands.
2. Rewilding Landscapes as a Mitigating Tool under Climate Change: assessing the Role of Land Surface Albedo
Project team:
Swedish University of Agricultural Sciences
Associate professor Joris Cromsigt
Dr. Jonas Bohlin
Nelson Mandela University
Professor Graham Kerley
Dr. Lavhelesani Simba
Dr. Mariska te Beest
Mr. Paul Damian Mooney
Michigan State University
Professor Jiquan Chen
Professor David Roy
Conservation South Africa
Dr. Heidi-Jayne Hawkins
About: Megafauna, i.e., large mammals and birds, can have significant impacts on earth system functioning, including the climate system. Current climate science and policy focuses heavily on carbon and other greenhouse gases. Megafauna, however, may also shape the climate system through affecting land surface albedo (LSA). Changes in LSA, the proportion of solar radiation reflected by land surfaces, are a strong, but undervalued, driver of climate change. Lighter and structurally less complex land surfaces reflect more radiation and potentially cool the climate. Megafauna may strongly affect the LSA by changing vegetation cover, for example from darker forests to lighter grasslands. In this project, we explore the hypothesis that wild megafauna may induce a cooling effect by reducing woody encroachment and increasing LSA of South African arid and semi-arid ecosystems. More specifically, we have built an interdisciplinary team of scientists to; (1) jointly investigate the effects of African megafauna on LSA and warming potential of ecosystems, (2) transfer skills and expertise in drone technology and drone applications in ecology and land surface studies and (3) explore rewilding as a novel tool to mitigate climate change in semi-/arid African landscapes.
3. Determinants and impacts of urban agriculture on household
food security & resilience in Sub-Saharan Africa: Evidence from South Africa and Uganda
Project team: The project will adopt an interdisciplinary approach by bringing together three research teams led by
Swedish University of Agricultural Sciences
Associate professor Assem Abu Hatab
Makerere University
Dr. Nantongo Mary Gorret
Nelson Mandela University
Dr. Bethuel Sibongiseni Ngcamu
Moreover, the project group will collaborate with a group of stakeholders and end-users in Uganda and South Africa.
About: Taking South Africa and Uganda as case studies, the project aims to empirically investigate the determinants and welfare gains from urban agriculture on households' food security and overall resilience in developing countries. The research results are envisaged to inform the design of effective policy interventions to promote urban agriculture and to align it with the urban sustainability agendas in the investigated countries.
4. Swedish pig veterinarians perspectives on and practices of
antibiotic use
Project team:
Swedish University of Agricultural Sciences
Dr. Hedvig Gröndal
Örebro University
Associate professor Karin M Gustafsson
Pennsylvania State University
Associate professor Elizabeth Ransom
About: Antimicrobial resistance (AMR) is an urgent threat to the sustainable development goal of good health and well-being. To reduce antimicrobial use (AMU) in all sectors is the key to fight antimicrobial resistance. Internationally, the pig industry has been identified as crucial for AMU: The overall use of antibiotics for pigs is significant and, in addition, pigs tend to be treated with broad-spectrum antibiotics. We know that the antimicrobial use of pigs is comparably low in Sweden and thus we can assume that AMU guidelines have been more or less successfully implemented. However, we lack detailed knowledge on Swedish pig veterinarians perspectives on and practices of AMU in the context of AMR. In this project we aim to fill this knowledge gap, and to gain more general insights in how human-animal relations, the food system, AMU polices and AMU interact in veterinary practice. The project makes use of a sociological approach and draws on in-depth interviews with pig veterinarians.
---
Contact