Career outside university for PhDs - 25th of October 2016
Last changed: 30 September 2016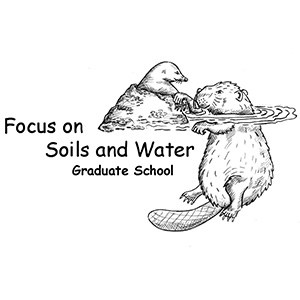 Do you want to pursue a career outside of academia? Have you asked yourself what possibilities you, as a PhD, have in the labor market outside of the university? Do you want to improve your chances of finding your dream job? Then you should book Tuesday October 25th, 9-13 in your calendar!
Programme (more detailed info to come)
Time: 25 October, 9-13
Location: Lecture hall K, Ultuna Undervisningshuset
9.00

Start and Welcome

9.05 – 10.00

Finding your career path
Åke Olsson, researcher SLU and job coach

10.00- 10.40

10.40- 11.00

2 Invited speakers

Coffee break

11.00- 12.30

3-4 Invited speakers

Short final discussion

12.40- ~13.00

Lunch and end of the seminar
Register for participating no later than October 20th by sending an e-mail to Adriana.Puentes@slu.se . Please also note if you have any special food preferences or food allergies.
Welcome to participate in a half-day workshop hosted by the NJ-faculty research schools Ecology - its Basics and Applications, Focus on Soils and Water, Organism Biology and Bioenergy!
Helena Bylund (Research School Ecology – its basics and applications)
Maria Kahlert (Research School Focus on Soils and Water)
Petra Fransson (Research School Organism Biology)
Facts:
Time: 25 October, 9-13
Location: Lecture hall K, Ultuna Undervisningshuset
---
Contact