Seminar: How to become a post doc! - 2nd March
Last changed: 14 February 2017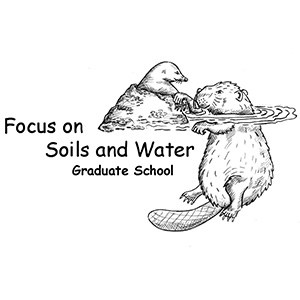 Interested in doing a post doc? Do you know where you can apply for funding?Do you need more information?
On Thusday March 2nd you are welcome to a seminar where you will meet representatives from the Swedish research councils Formas and VR, the union (SULF), and several post docs. We have also invited two researchers: Giulia Vico and Malin Elfstrand that will discuss and give you their perspectives on writing applications and evaluating applications.
Come and learn about what is required to apply for funds or positions, why you should do a post doc, possibilities to keep your social benefits during your post doc time and what other things may be important to consider. Coffee and lunch is included. The workshop takes place in Lecture hall S, Ulls hus (Block E), Almas allé 8, Ultuna campus.
Priority is given to third and fourth year PhD students. For registration on a first serve basis send an e-mail to Galia Zamaratskaia Galia.Zamaratskaia@slu.se on Friday February 24th the latest. Please include the information: name, affiliation, how far you have reached in your PhD-studies and if you have any special food requirements.
Tentative programme 2017

Please note that times and order of presentations can be changed!

Time

Topic

Presenter

9.30 - 9.45

General Postdoctoral Information

Research schools Petra Fransson

9.45 - 10.30

FORMAS

Elisabet Göransson

10.30 - 11.00

Coffee

11.00 – 12.00

Writing applications

Giulia Vico and Malin Elfstrand

12.00 - 13.00

Lunch

13.00 - 13.45

VR

NN

13.45 - 14.15

SULF( union)VR

Robert Andersson

14.15 - 14.30

Short Break/Fruit

14.30 - 16.00

Meeting with postdocs

Postdocs
We look forward to see you March 2!
Organizers: the SLU NJ-faculty research schools: Bioenergy, Ecology, Focus on Soils and Water, Food in Focus, Organism Biology, and Society, Landscape and Land use
Facts:
Thursday March 2nd 9.30 -16.00, 2017
---
Contact