Jiasui Zhan, professor of Plant Pathology
Last changed: 06 July 2023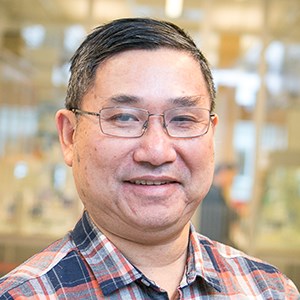 Jiasui Zhan is a professor of plant pathology, especially epidemiology since 10 August 2018. His inauguration lecture has the title: "Battling against plant diseases: an evolutionary approach".
Jiasui Zhan studies microorganisms that cause plant diseases, especially in important agricultural crops.
In his research, he focuses on organism population genetics and evolutionary ecology. An important goal is to understand how evolutionary forces affect the molecular and functional properties of organisms, and how the interaction between host plant and pathogen has developed during the course of evolution.
He also tries to use his knowledge to develop control strategies that are environmentally, ecologically and economically sustainable.
---
Contact
Jiasui Zhan, Professor


Department of Forest Mycology and Plant Pathology, Division of Plant Pathology/Epidemiology



---
Links