Workshop: 'Take Charge of Your Career as an Early Career Researcher'
Last changed: 01 August 2022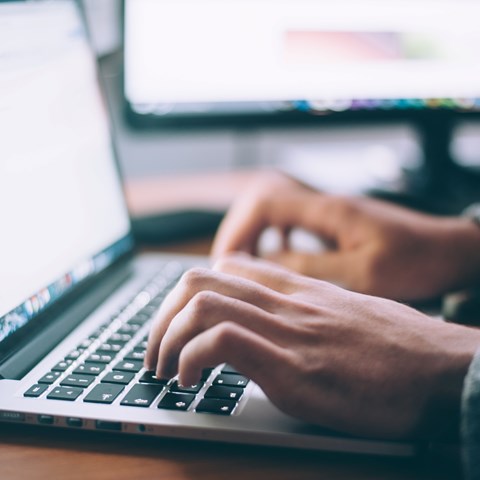 Research careers are sought-after and increasingly competitive. It has never been more important for early career researchers to be strategic about career moves, develop effective networks and master the right skills to get into their careers of choice.
This workshop is for you if you want to be proactive about your job prospects, looking for practical ways to structure your progress and succeed in your preferred career - in academia or beyond.
It delivers:
tools to help you develop a career plan tailored to your strengths and preferences;
a personal roadmap for the career path that will work best for you;
analysis of your current network of contacts and how to expand it to benefit your career;
practical advice on marketing yourself and your skills;
strategies for developing transferrable skills suited to a career in, or outside, academia.
This workshop will be delivered virtually over 2 consecutive half-days. The event is offered twice to suit different time zones:
Thu 1 and Fri 2 September: 8 am to 12 noon AEST UTC+10 (Brisbane, Australia)
Thu 13 and Fri 14 October: 6 pm to 10 pm AEST UTC+10 (Brisbane, Australia)
Note! The seats are limited. Application is binding.
About the presenter: Dr Kerstin Fritsches
Kerstin is a former research fellow who spent the majority of her 12-year research career on grant funding, with first-hand experience of the challenges facing early career researchers and a strong track record in postdoc affairs and career development.
A lack of effective career training for PhDs led Kerstin to found PostdocTraining in 2011, to bridge a gap in professional development by delivering support tailored specifically for PhD candidates and postdocs. PostdocTraining delivers career development support and mentoring for researchers worldwide and Kerstin has become a sought-after workshop facilitator in Europe and Australia on topics such as career planning and research leadership.
Testimonials from recent workshops at Australia's RMIT, WEHI and Curtin University, as well as Lund University and University of Oslo: Participating researchers summed up the benefits of the workshop as follows:
"Fantastic and very useful course! The course gave me many ideas, tips, open my mind to new / unknown directions / approaches and showed me how to plan my career."
"It has really helped me identify what I need to do next and what I need to explore to make sure that the career path is the one I truly want."
"I learned a lot and changed my outlook on my career. Kerstin was extremely professional, showed expert knowledge, covered lots of areas and always kept to time. Great balance of slides, own work and group work"
"I expected to get the background info, which was good and informative – but what I found extra helpful were the exercises where you had to apply the new info and how it applied to yourself. Then discussing it was very helpful. [...] I will use the points I have 'discovered' about myself from today and include it for my next fellowship application."
Schedule for the sessions:
GCUA workshops 2022 by PostdocTraining_schedule.pdf
Read more:
---
Contact