COVID-19 in wastewater
Last changed: 15 February 2022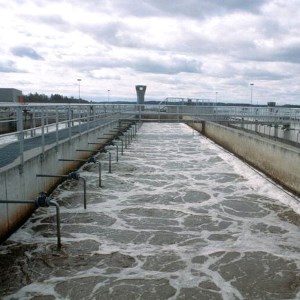 Viral particles from COVID-19 are occurring in human feces and are transported to wastewater treatment plants. Analyses of wastewater therefore allow for detection and monitoring of infection spread in the population without the need for direct interaction with patients.
Monitoring of COVID-19 - Environmental epidemiology
Sweden, like most countries, was caught short in preparedness by the COVID-19 pandemic with no established environmental epidemiology capability in place. A research group lead by Anna J. Székely from the Department of Aquatic Sciences and Assessment (SLU) have been monitoring COVID-19 rates in Uppsala through wastewater analyses since August 2020. Weekly results are presented on the dashboard of the local CRUSH-COVID initiative and the National COVID data portal.
Methodological improvements
Environmental virus detection has challenges. Low number of virus particles and presence of inhibitors in samples necessitate further methodological improvements. Furthermore, the recent recognition of viral variants with different epidemiological characteristics urges the expansion of virus sequencing for which environmental samples provide an exceptional high-throughput mean.
The researchers from the Department of Aquatic Sciences and Assessment is part of SciLifeLab's Environmental Virus Profiling Research Area and work together with researchers from the Faculty of Veterinary Medicine and Animal Science at SLU and KTH Royal Institute of Technology. The aim is to develop state-of-the-art methods to improve SARS-CoV-2 analyses from wastewater and help combat the COVID-19 pandemic.
Participants
Nahla Mohamed (KTH)
Ganesh Kumar
Israa Dafalla

Facts:
Funding: SciLifeLab, Knut & Alice Wallenberg Foundation
Funding period: 2020-2023
---
Contact