About the Department
Last changed: 13 April 2022
Many of the department's most important research issues lie at the interface between animal health, human health and our surrounding environment - what in research is called One Health.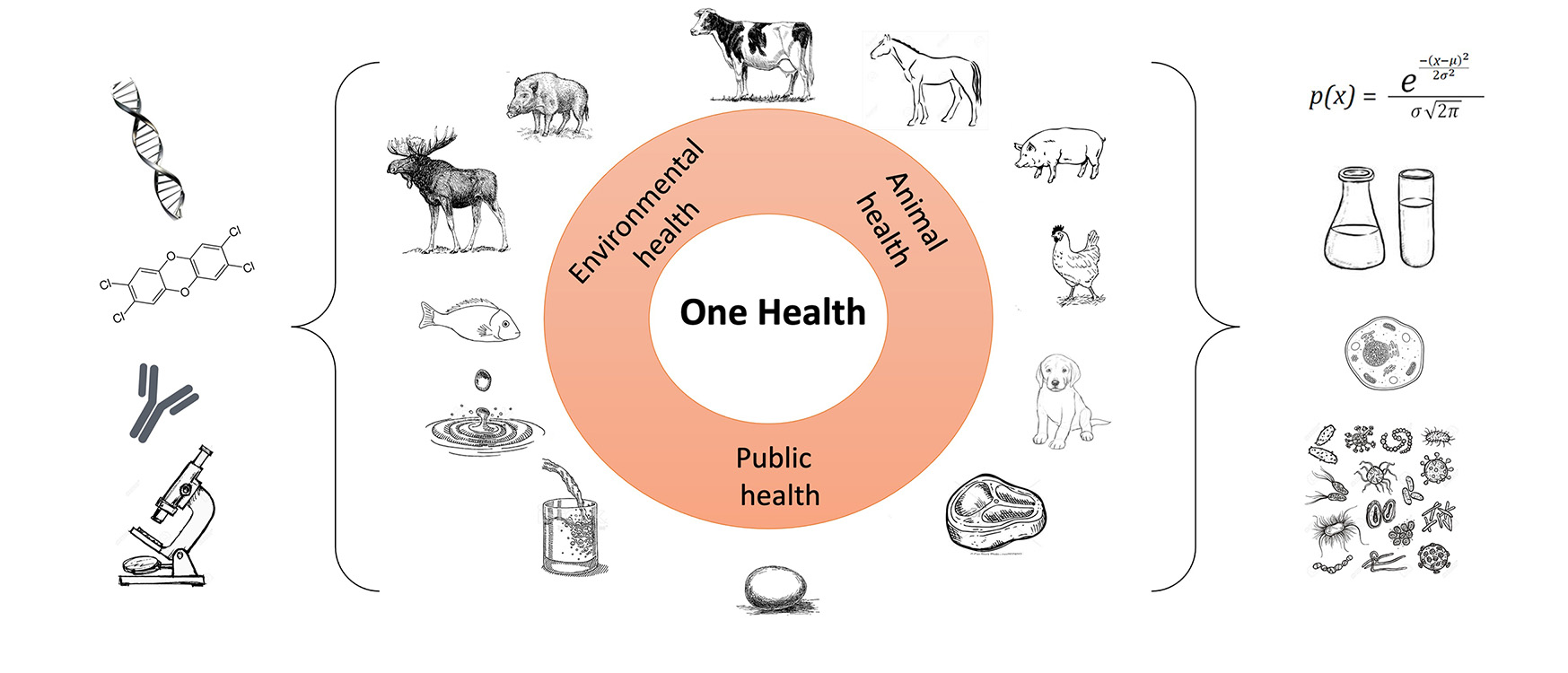 Research
At the Department of Biomedicine and Veterinary Public Health Sciences (BVF), we research and educate in basic veterinary sciences. We develop knowledge about various infectious agents such as bacteria, viruses and parasites, their routes of infection and what diseases they can cause. We also work to develop diagnostic methods and treatments for various types of diseases through analysis of molecules, cells, tissues and organs.
At BVF, we have a broad research competence. We have many doctoral students in projects that deal with subjects of various kinds. We hold regular seminars for continuing education of researchers and research students. An important part is international cooperation, which includes education of master's students. In several subjects, our research is conducted in collaboration with the Swedish Veterinary Institute (SVA).
Our subjects are: bacteriology, pharmacology, immunology, parasitology, pathology, toxicology, veterinary public health (VPH), virology
Education
SLU educates the swedish veterinarians, veterinary nurses and agronomists and BVF is responsible for a large part of the teaching for these students. The knowledge and experience at the department is an important basis for the security that we want our students to have after their studies at SLU. For veterinary students, more than a third takes place within BVF's subjects.
Facts:
---
Contact
Ivar Vågsholm
Professor at the Department of Biomedical Science and Veterinary Public Health; Division of Bacteriology and Food Safety
Telephone: 018-672378
E-mail: ivar.vagsholm@slu.se