SLU news
A new collaboration project to facilitate the shift towards healthy sustainable diets
Published: 10 October 2022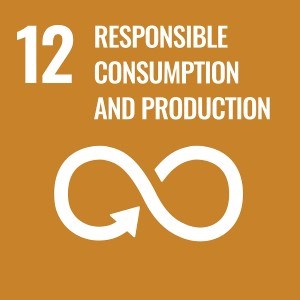 For many years, there has been a steady growth in consumer concerns about the environmental sustainability of the global food supply, animal welfare issues, and ethics concerns about meat eating habits, and human health consequences of meat consumption. Consumer acceptance for plant-based foods is growing and industry sectors focused on plant-based foods are expanding. The UN sustainable development goals (SDGs) are driving governments, business companies, researchers and individuals to find the best ways to adjust their practices to secure a sustainable future by 2030.
A new collaboration project in the Baltic Sea region, "Plant-based diet to ensure progress towards sustainable production and consumption", will examine the attitudes of meat consumption as well as the readiness of consumers and food producers toward the consumption/production of meat analogues in Ukraine and Moldova.
The project is financially supported by Swedish Institute (SI), project number 00122/2022.
Saeid Karkehabadi and Galia Zamaratskaia from the Department of Molecular Sciences, SLU, are leading this project, and the project team also include Swedish organisations RISE and Kristianstad University, and international partners Wroclaw University of Environmental and Life Sciences, Lithuanian University of Health Sciences, The National University of Life and Environmental Sciences of Ukraine and State Agrarian University of Moldova. Moreover, food producing companies from Ukraine and Moldova are important partners in the project.
"Nowadays we meet unprecedented demands to provide food in ways that ensure that the use of the natural resources is sustainable and the impacts of climate are minimal. Recent food-based dietary guidelines recommend eating a more plant food-based diet and limiting the consumption of animal foods. Diet rich in plant-based foods and lower in animal foods (particularly red meat) has health benfits and is generally associated with a lower impact on the environment. Sweden has already introduced environmental sustainability explicitly as a component of the official national food strategy (Livsmedelsstrategi), but some countries have not come so far", says Galia Zamaratskaia.
Oleksiy Gonsky from Vegetus company (Ukraine) explains that Vegetus introduced vegan substitutes for meat products to provide consumers with healthy foods without the negative environmental impacts.
"We have been working in this market for more than 15 years. We started with soy-based products, and now we also use wheat and pea as raw materials, and even buckwheat", says Oleksiy.
"To achieve SDGs, we need to work internationally to harmonize actions towards sustainable production and consumption", adds Saeid Karkehabadi. "A long-term objective is to open to the possibility and find optimal conditions for plant-based food production and improve patterns of consumption which will contribute to overall sustainability of global food chain".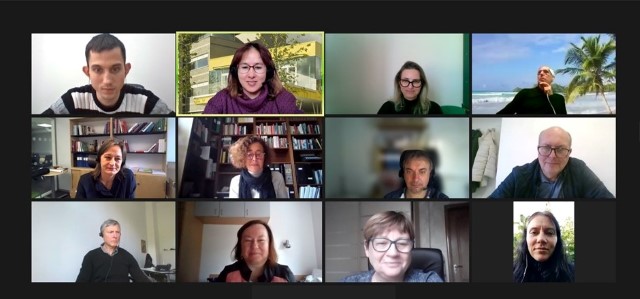 The participants of the first online kick-off meeting 30 September 2022
---
Contact