Programme autumn semester 2019
Last changed: 05 September 2019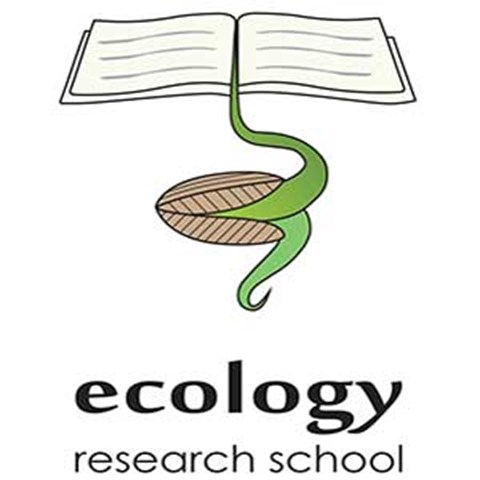 We arrange both courses and seminars. Take a look at our programme for autumn 2019!
The programme is preliminary.
August – September
Writing Scientific Papers (5 ECTS)
Starts 12 September.
Course in two parts: 5 discussion seminars during the autumn semester followed by 3 review seminars (per participant). Get an overview and learn the basics on how to prepare and write a scientific paper for submission to an international, peer reviewed scientific journal. A special emphasis of the course is to consider and become familiar with the reviewing process.
Register for the course no later than 25 August by sending an e-mail to the course organizer Helena Bylund (helena.bylund@slu.se).
PNS0184 Insect movement ecology (3 ECTS)
Cancelled
Preparatory week: 16-20 September workshop: 23-27 September.
Insect movement of different types and across different spatial and temporal scales will be explored. The course will go through concepts, and integrate conceptual aspects drawing on broad and specific ecological theory, practical methods, and analytical approaches.
Course organizers: Riccardo Bommarco and Neal Williams.
PNS0157 Understanding and implementing Bayesian Ecological Modelling: a course from beginning to hierarchical complexity (5 ECTS)
30 September – 11 October 2019.
How and when to perform Bayesian analyses and how to interpret and report the outcome of the analyses.
Apply no later than 30 August by sending an e-mail to the course organizer: Matt Low (matt.low@slu.se).
October – December
Multivariate Methods for Ecologists (3+1.5= 4.5 ECTS)
Part 1: 14-18 October (Ultuna campus, Uppsala). Part 2: 21-31 October (home work + final day).
Aim: To illustrate the application of number of multivariate methods on ecological data. Ordination and classification procedures will be demonstrated in lectures and exercises.
Register no later than 15 September.
For more info https://www.slu.se/institutioner/vatten-miljo/utbildning/forskarutbildning/forskarutbildningskurser/multivariate-methods-for-ecologists/
Course organizer: Ulf Grandin.
Career outside the university for PhDs (seminar)
Do you want to pursue a career outside of academia? Have you asked yourself what possibilities you, as a PhD, have in the labor market outside of the university? Do you want to improve your chances of finding your dream job?
To be announced
Community Ecology (5 ECTS)
Cancelled
Course cancelled (few applicants) and postponed to next autumn semester.
September 30 - October 11th The course provides both fundamental knowledge and insights in recent advances in community ecology. You will learn several methods for studying community change and dynamics, including mathematical modelling, experimental- and time series analyses methods. You will also be able to frame and discuss your research interests in a community ecology context.
Course organizer: Anna Gårdmark.
Making science matter – increasing the impact of environmental findings (3 ECTS)
29 October–1 November
This course aims at improving the skills in communicating scientific results to society, including the academic world, schools and decision makers. Our target group is doctoral students in ecology, conservation biology and environmental biology. Participants will practice communicating their research results to different target audiences, learn how to engage the public in research projects, how science can be taught in schools and how we can all contribute to promote scientific literacy in society.
Apply no later than 20 September, 2019 by completing this e-form: https://elomake.helsinki.fi/lomakkeet/99738/lomake.html
Course organizers: Tomas Roslin and Mar Cabeza-Jaimejuan.
Fisheries ecology and aquatic resources – literature course (4 ECTS)
The course will provide fundamental knowledge in fisheries biology and aquatic ecology, including assessment and management practices. The course will present recent advances in fisheries biology and aquatic ecology with specific relevance to ecosystem based fisheries management and other selected research themes.
Course organizers: Michele Casini & Magnus Hus.
To be announced
---
Contact
---

Page editor: cajsa.lithell@slu.se