Programme
Last changed: 18 December 2020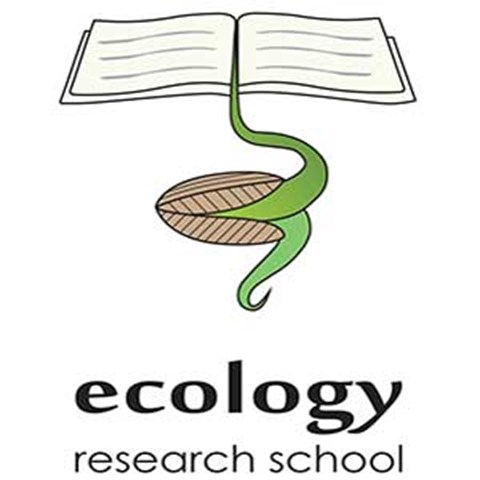 We arrange both courses and seminars. Take a look at our programme for 2021!
January–March 2021
Advanced statistics in practice
This course aims to help preparing students to analyze, interpret and report their data using the most up-to-date methods in R. Special attention will be given to discuss questions springing from the students own work and the biological interpretation of data. The course is intended to deepen the students' understanding of all aspects of ecological inferences, not as a cook book of "how to".
Course units
Course activities include initial readings, classroom discussions, lectures, hands-on and home exercises. Each unit corresponds to one credit and includes theme/workshop and is planned for one full day except the Meta-analysis unit that is planned for two days.
Time series analysis: Jonas Knape and Örjan Östman, 1 February.
GIS and spatial analysis: Alistair Auffret and Mohammad Bahram, 15 February.
Meta-analysis: Julia Koricheva, 12-13 April.
Getting more out of community data: Tomas Roslin and Giovanni Strona, 3 May.
Dealing with complexities of GLMs: Matt Low 31 May.
Application
Apply by sending an email indicating which specific units you are interested in to the course organizer: Mohammad Bahram (mohammad.bahram@slu.se) no later than 29 November 2020.
Advances in Basic Ecology
The course covers three broad areas of ecology: populations (including interactions), communities, and ecosystems. The aim is to give an overview of the main concepts, processes and theories linked to these areas, with special emphasis on the most relevant ones in terms of ecology research at the host departments of the research school Ecology –basics and applications.
Start week 7 (Feb.) and week 10(?).
Organizers: Henrik Andrén and Jan Bengtsson.
To be announced in January.
How to become a postdoc
Learn about what is required to apply for funds or positions, why you should do a post doc, possibilities to keep your social benefits during your post doc time and other things that may be important to consider. A yearly one–day seminar with invited speakers from VR and Formas, researchers (about applications writing and reviewing), the union and former postdocs presenting information and their perspective based on their experience.
One day seminar February/March.
Organizers: NJ-faculty research schools.
To be announced in January.
April–June
Agriculture for Biologists
The focus of the course will be on biotic, abiotic and socio-economic conditions for crop production in Northern Europe, emphasising alternatives of management and cultivation measures. The aim is to give an overview perspective of North European agriculture and to some extent forestry, and to give PhD students an opportunity to link their own projects to applied cultivation systems and management.
4 ECTS
April (probably)
Organizer: Göran Bergkvist
More information will follow.
Communicating Science
Channels for research communication of popular science will be presented. Examples are poster presentation, press release and popular science writing, blogging, electronic and social media. This will be performed by lectures, seminars and practical exercises.
2 ECTS
Organizers: NJ-faculty research schools.
More information will follow.
Foundational philosophy of ecology – an introduction
The course aims at discussing fundamental questions underlying the field of ecology and how these affect ecological research and its application. Basic philosophy of science and ethics will be discussed, but the course will mainly be focusing on ethical related to the foundational philosophy of ecology.
Understanding & Coding the R Programming Language
The aim of the course is to help each student overcome the initial steep learning curve that is associated with learning R, and how to think in a structured and logical way to make programming easier.
May (probably)
2 ECTS
PNG008
Ecology+FoSW and Organism Biology.
More information will follow.
Practical and pedagogical skills in vascular plant field biology
This course is composed of two parts: an initial preparatory part to read assigned literature followed by a field part at the field station Tovetorp in Södermanland. The vascular plant flora of central Sweden is explored during excursions when keying out species will be trained and pedagogic methods in teaching of species knowledge will be discussed. Each participant will also perform an inventory project.
June (Rescheduled from 2020)
3 ECTS
PNS0197
Course organizer Göran Thor (goran.thor@slu.se).
More information will follow.
Autumn semester 2021 (Very preliminary)
Writing Scientific Papers
The course aim is to give an overview and learn the basics on how to prepare and write a scientific paper for submission to an international, peer reviewed scientific journal. A special emphasis of the course is to consider and become familiar with the reviewing process. The course includes two parts: a first part with five meetings where different aspects of the writing process is discussed. The second part of the course consists of review seminars with a group of 3 -5 students and one invited researcher where one of the participants' manuscript is reviewed and discussed.
September
5 ECTS
PNG0086
Course organizer: Helena Bylund (helena.bylund@slu.se).
More information will follow.
Multivariate methods for ecologists
The aim of the course is to illustrate the application of number of multivariate methods on ecological data. Ordination and classification procedures will be demonstrated in lectures and exercises.
October
4.5 ECTS
PNS0074
Course organizer: Ulf Grandin (ulf.grandin@slu.se).
More information will follow.
Understanding and implementing Bayesian Ecological Modelling: a course from beginning to hierarchical complexity
How and when to perform Bayesian analyses and how to interpret and report the outcome of the analyses.
November
5 ECTS
PNS015
Apply by sending an email to the course organizer: Matt Low (matt.low@slu.se).
More information will follow.
Career outside the university for PhDs (seminar)
Do you want to pursue a career outside of academia? Have you asked yourself what possibilities you, as a PhD, have in the labor market outside of the university? Do you want to improve your chances of finding your dream job?
Organizers: NJ-faculty research schools.
More information will follow.
---
Contact
Helena Bylund, Researcher


Department of Ecology, S, Forest entomology unit



---

Page editor: simon.hallstan@slu.se