Programme
Last changed: 23 June 2022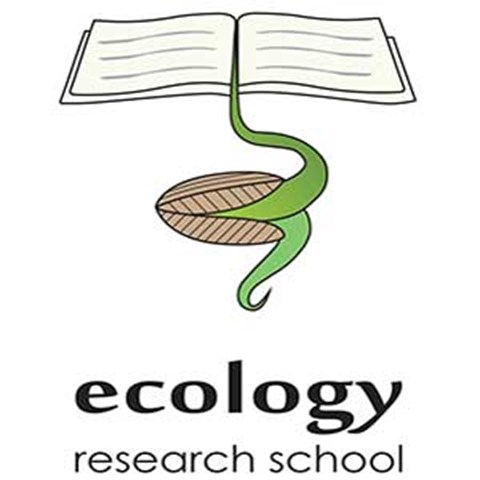 We arrange both courses and seminars. Take a look at our programme for 2022!
Preliminary Programme Autumn Semester 2022
September-October
To communicate science
How to plan and perform efficient communication using different methods and channels that can be used to reach different target groups.
2 ECTS
22 September - 16 November (pace 15%)
Course organizers: the Divisions of Planning and Communication at SLU & NJ-faculty research schools.
Course syllabus and how to register: POG0086 To communicate science
Multivariate methods for ecologists
Aim: To illustrate the application of number of multivariate methods on ecological data. Ordination and classification procedures will be demonstrated in lectures and exercises.
Scientific Writing and Peer Review in Ecology
The course aim is to give an overview and learn the basics on how to prepare and write a scientific paper for submission to an international, peer reviewed scientific journal. The emphasis of the course is to consider and become familiar with the reviewing process. The course includes two parts: a first part with five meetings where different aspects of the writing process is discussed and the second part of the course consisting of review seminars with a group of 3 -5 students and one invited researcher where one of the participants' manuscript is reviewed and discussed.
Apply to the course by sending an email to the course organizer: Helena Bylund (helena.bylund@slu.se ) no later than 7 September.

5 ECTS
PNG0086
Course organizer: Helena Bylund (helena.bylund@slu.se).
Advances in Basic Ecology
Objective: Departing from basic ecological theory and highlight recent advances in applied ecology the course will cover three broad areas of ecology: populations (including interactions), communities, and ecosystems. A main focus of the course is to discuss alternative explanations and to question existing dogmas. We will together discuss and define main concepts, processes and theories linked to these areas, with special emphasis on the most relevant ones in terms of ecology research at the research school Ecology – basics and applications.
Apply no later than 1 September by sending an email to Henrik Andrén (henrik.andren@slu.se) and cc: Helena Bylund (helena.bylund@slu.se).
5 ECTS
Rescheduled to 24-28 October & 7-11 November 2022 (from 24 - 28 Jan. & 7–11 Feb. 2022)
Workshops at Ekenäs Herrgård.
Course organizers: Henrik Andrén and the course teaching team.
November-December
Understanding & Coding the R Programming Language
Aim: to help each student overcome the initial steep learning curve that is associated with learning R, and how to think in a structured and logical way to make programming easier.
PNG008
3 ECTS
November
Course organizer Matt Low (matt.low@slu.se) and research schools Ecology + FoSW and Organism Biology.
More information will follow.
History of Ecological Ideas
Objectives: to give and overview and orientation to the history of ecological ideas and thoughts and the development of ecological theories over time and to reflect on the students' PhD projects in relation to the history of ecological ideas.
Seminar: Career Outside the University for PhDs
Do you want to pursue a career outside of academia? Have you asked yourself what possibilities you, as a PhD, have in the labor market outside of the university? Do you want to improve your chances of finding your dream job?
Organizers: NJ-faculty research schools.
More information will follow.
Preliminary Programme Spring Semester 2023
Plant Communication and Trophic Interactions: from plant behavior to sustainable cropping
To give an overview of the state of the art research in this area, illustrating how it affects issues of fundamental ecological interest and how it can contribute to novel approaches for the sustainable management of weeds and insect pests in cropping systems.
3 ECTS
22-27 January 2023
Course organizer: Velemir Ninkovic (velemir.ninkovic@slu.se)
More information will follow.
Community Ecology
The course provides both fundamental knowledge and insights in recent advances in community ecology. You will learn several methods for studying community change and dynamics, including mathematical modelling, experimental- and time series analyses methods. You will also be able to frame and discuss your research interests in a community ecology context. The second week of the course is given in Öregrund, where exercises and discussions will be combined with lectures, and a final symposium will be held.
5 ECTS
PNS0199
Course organizer: Anna Gårdmark (anna.gardmark@slu.se).
More information will follow.
---
Contact
Helena Bylund, Researcher


Department of Ecology, S, Forest entomology unit



---
Links