AGFOREE meeting on the 7th to 8th of March 2017!
Last changed: 13 January 2017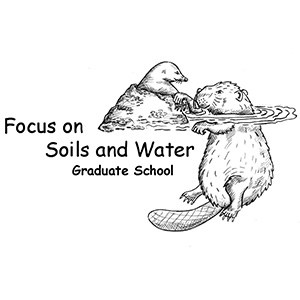 The theme is "Ecological and economical modelling of sustainable natural resources" and the meeting will take place in Viikki Campus
The meeting is organized by the AGFOREE doctoral programme in Sustainable use of renewable natural resources and we invite all AGFOREE doctoral students to submit an abstract for a talk or poster and to take part in our famous YouTube contest. Our AGFOREE meeting is a perfect opportunity to present and discuss your work, get feedback from your presentation, earn study credits and have fun with other doctoral students!In addition to the student talks and poster session, there will be keynote lectures and evening activities. In the evening, the best YouTube presentation will be rewarded with a 1500 € grant! The keynote speakers are: Dr. Oskar Franklin, the International Institute for Applied Systems Analysis, Laxenburg, Austria Senior Research Fellow Taru Palosuo, Natural resources Institute Finland (Luke), Vantaa Prof. Olli Tahvonen, Dept. of Forest Sciences, University of Helsinki Dr. Marcel Van Oijen, Centre for Ecology and Hydrology, Edinburgh, UKThe event is open for everyone interested, but if you would like to have a cup of coffee or tea, please register!
If there is interest, we would take the overnight ferry Stockholm – Helsinki on Monday 6th of March in the late afternoon and return Thursday 9th of March in the morning.
Are you interested in participating? If yes, please email me anke.herrmann@slu.se, so that we can get an overview.
Note: This invitation is open to PhD students AND researchers!
More information about the submission of abstracts, the YouTube contest Popularize your research! and latest news can be found soon from the AGFOREE website: http://blogs.helsinki.fi/agforee-program/
Coordinator of AGFOREE doctoral programme tuija.kirkinen@helsinki.fi
Facts:
Place: Viikki Campus, Finland
Registration time: 15th Jan - 15th Feb 2017
Registration: anke.herrmann@slu.se
Time for meeting: 7-8th March 2017
---
Contact