Soil, Water, and Environmental Data
Last changed: 01 September 2020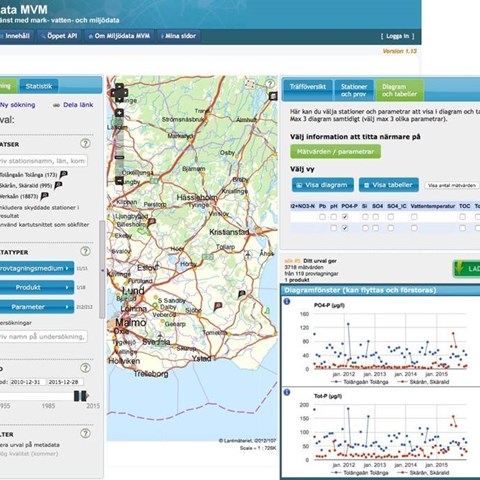 Freely available environmental data from Swedish lakes and streams, nutrient loss and pesticides in agricultural areas, as well as inventories of agricultural soils and crops.
Search for soil, water and environmental data within two of SLU's data hosts, Lakes and watercourses, and Agricultural land. Data from Swedish environmental monitoring are stored and made available on behalf of the Swedish Agency for Marine and Water Management and the Swedish Environmental Protection Agency.
Data can be retrieved by specifying desired data type, time period, geographic area, or by using a map.
Miljödata-MVM is developed with funding from the agencies and from SLU (Environmental Monitoring and Assessment). The system is also designed to be able to store other data than environmental monitoring data.
Contact
---
Contact