BlackBox – Granular activated carbon as functioning chemical barrier and biofilter in drinking water production
Last changed: 25 February 2019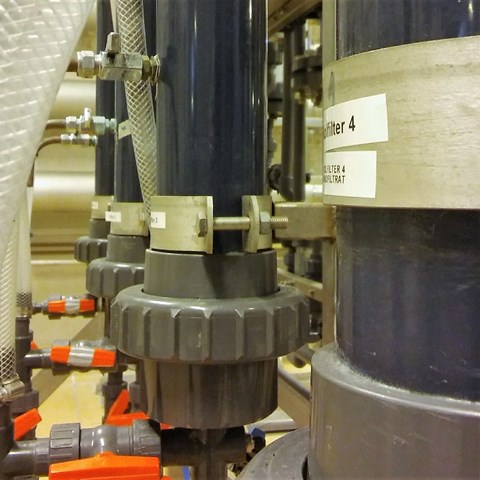 In order to transform the granular activated carbon (GAC) filters of today into modern and more efficient chemical and biological barriers, more knowledge is needed about its innate complex processes.
Continued supply of safe drinking water is a prerequisite for further population growth in the city regions. A steady supply of healthy drinking water relies on a chemically and microbiologically safe and thus technically advanced treatment chain that is also resilient to climate change effects. Since 2015, after two outbreaks of water borne illnesses and the discovery of previously unknown chemical compounds, the Swedish Food Agency now obliges water treatment plants (DWTPs) to analyse and remediate weak points in their treatment chain. Many DWTPs are currently adding further microbiological barriers and treatment steps. In comparison, little attention is given to chemical risks. High concentrations of humic substances, very significant costs of replacement and the absence of knowledge on quantitative methods for estimating chemical barrier and biological filter function are all major obstacles today.
Activated carbon is a natural product with a very large and very active surface, and therefore many water producers filter their water through GAC. Carbon has been used as a water purifier for centuries, and besides removing foul taste and odour from the water, GAC is also potentially a powerful chemical barrier.
A combination of microbiological and chemical analyses will help in assessing what really is going on inside the black filter box, hence the title BlackBox. The project is funded through FORMAS and is a co-operation between several drinking water producers (Kretslopp & Vatten, Uppsala Vatten and Norrvatten) and DRICKS.
This project aims at supplying the knowledge needed to develop practical tools to assess and improve GAC chemical barrier function and prolonged GAC run-time.
---
Contact