Sujan
Last changed: 15 August 2023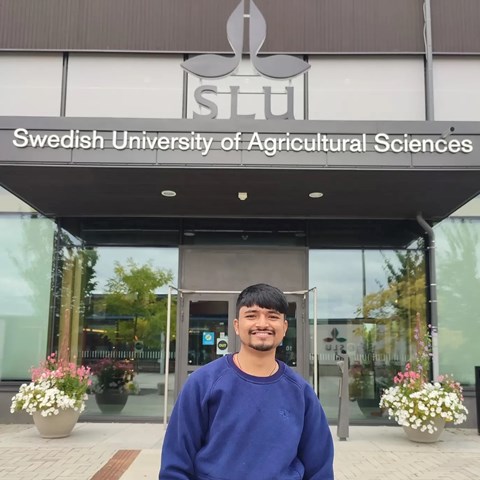 Plant Biology for Sustainable Production - Master's Programme
Country: Nepal
Why did I choose SLU?
- My academic journey started in Punjab, where I completed my undergraduate degree in Agriculture Science. However, I always had a keen interest in plants and their sustainable production, which led me to pursue further studies in this field. In my current Masters's program, I have had the opportunity to study at different universities across Europe through the Erasmus Mundus scholarship. I have gained exposure to diverse cultures and have learned from some of the best minds in my field.
My plans after SLU?
- I have a strong passion for research in plant breeding and have the desire to pursue a career in this field beyond my Master's degree. I strongly believe that plant breeding research has the potential to tackle some of the most critical challenges faced by sustainable agriculture, including enhancing crop productivity, improving nutritional value, and creating crop varieties that can withstand both biotic and abiotic stresses.
Plant Biology for Sustainable Production - Master's Programme
---
Contact