Gait study in horses
Last changed: 12 March 2018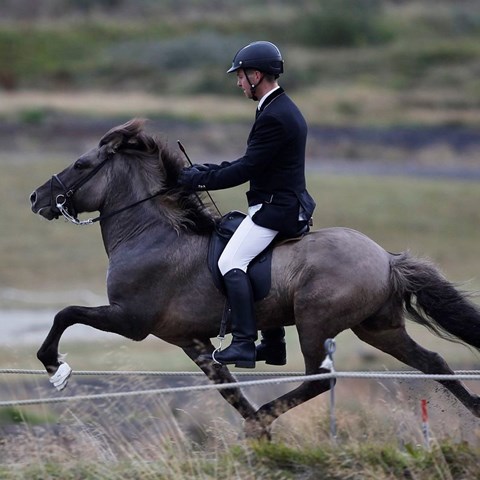 DMRT3 is a newly discovered gene that has been found to influence gaits and locomotion pattern in horses, it controls for example the pacing ability of the horse.
The aim of this project is to investigate if there are any additional genes, except for DMRT3, that affect the locomotion pattern in horses and also to further investigate the importance of the DMRT3-gene in different horse breeds. If it is possible to identify new genes that have an effect on the locomotion pattern it will be easier in the future to choose horses that fit our demands and us. The results from the project may also reveal new basic knowledge as regards the genetic control of coordinated movements in vertebrates.
If you are interested in participating in any of the studies, please contact us, either at horseDNA(a)slu.se or Kim Jäderkvist to get material for hair sampling and a questionnaire. When the study is finished you will get the genotype information from your own horses via e-mail. All genotype information will be kept anonymous in these studies.
---
Contact
---
Part-projects